Back to top
The 2021 Estrella Damm Paddle Tennis Circuit has begun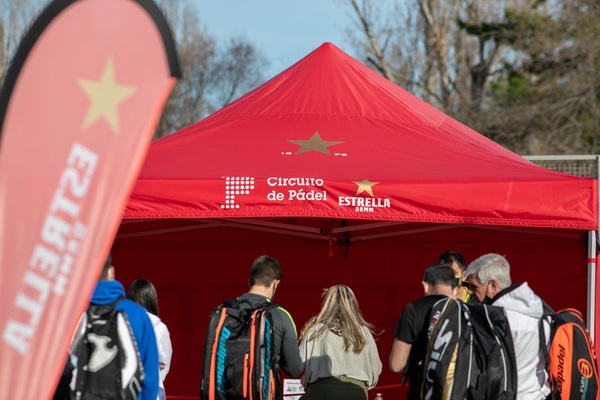 Once again, amateur paddle fans can compete and enjoy their favourite sport
Estrella Damm Paddle Tennis Circuit goes back to the courts with a new edition to celebrate its 25-year anniversary.

For this 2021 edition, the organization has implemented a COVID-19 protocol to ensure a safe competition. The circuit consists of seven tournaments, all of them week-long and two of which are dedicated to veterans, and 30 express tournaments to meet the enormous demand for amateur competition.

The first federated tournament took place on February 13-21 at the Club de Pádel La Moraleja (Madrid), where 702 players participated, divided in five male and three female categories. Besides, 104 teams competed in the first express tournaments, celebrated on February 27th and 28th.

Estrella Damm and paddle tennis

Estrella Damm has been linked to paddle tennis since the Barcelona '92 Summer Olympics, when it still was a minority sport in Spain. Currently, it is the second most played sport in Spain, and Estrella Damm has become a leading brand in the world of paddle tennis, both for supporting amateur players and for being the main sponsor of the World Padel Tour.