Back to top
Damm Distribución Integral launches home delivery service in Mallorca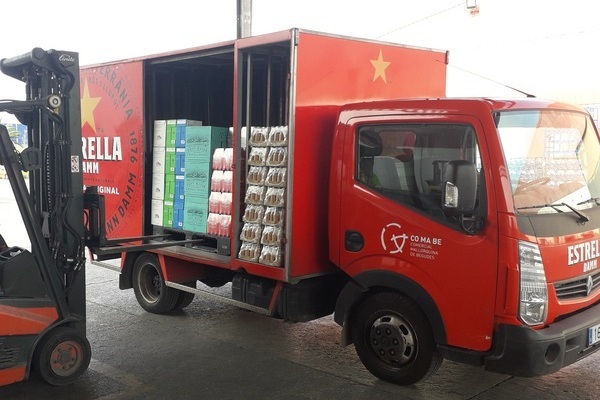 The service will be available while lockdown lasts and there are plans to launch it in other Spanish cities
Damm Distribución Integral (DDI), the leading food and drink distribution company to the catering trade, and which is part of Damm, has launched a home delivery service for the range of its drinks which are usually served in Mallorca's bars and restaurants.

Damm Distribución Integral's proposal, which will be carried out through its distributor in Mallorca, Comabe, consists of the home delivery of a selection of products from its extensive catalogue of drink brands, including Laccao, Agama, Estrella Damm, Rosa Blanca or the iconic water, Font Major.

The aim of this action is to continue selling and distributing a large number of the products in DDI's portfolio which are usually distributed to hotels, bars and restaurants but which are not, because of the shutting down of the hospitality industry, while making it easier to enjoy these products at home and thereby cutting down on trips to supermarkets or other food stores. The service can be accessed via Comabe's online platform.

Over the next few days the main Damm distributor for the Iberian Peninsula (Damm Distribución Integral) plans to extend this service to other Spanish regions and cities. In this way, Damm Distribución Integral aims to play its part in the fight against Covid-19.