Back to top
Damm Foundation and MACBA Foundation renew their partnership agreement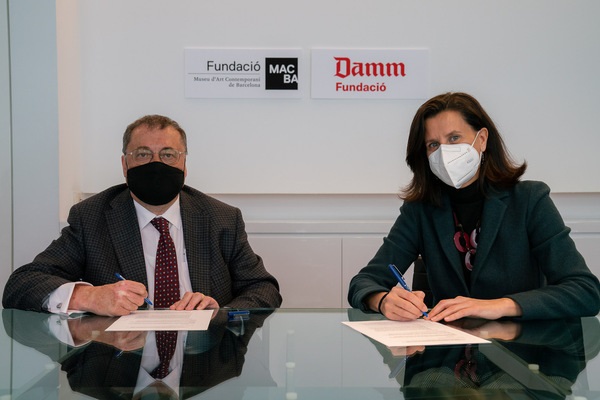 This three-year renovation extends the relationship established back in 2002
Damm Foundation and MACBA Foundation have renewed their partnership agreement to extend, at least three more years, the relationship they first established back in 2002. The agreement was ratified last 19 March at the MACBA (Museum of Contemporary Art of Barcelona) headquarters by Ainhoa Grandes, MACBA Foundation president, and Ramón Agenjo, Damm Foundation vice president.

This partnership aims to help promoting contemporary art and culture, as well as raising awareness about current art movements.

In 2022, Damm Foundation and MACBA Foundation will celebrate their 20th anniversary of continuous collaboration. This not only represents Damm Foundation's commitment to both culture and one of the main European contemporary art leaders, but also to Barcelona and its citizens.

Over the years, MACBA Foundation and Damm Foundation have taken numerous actions to bring contemporary art closer to their associates. In 2019, 50 Damm team members enjoyed a guided tour to personally discover the creations of the Barcelonian sculptor Jaume Plensa, whose work was being exhibited at the MACBA.