Back to top
Damm has revealed its last innovations to achieve hospitality digitalization at HIP 2021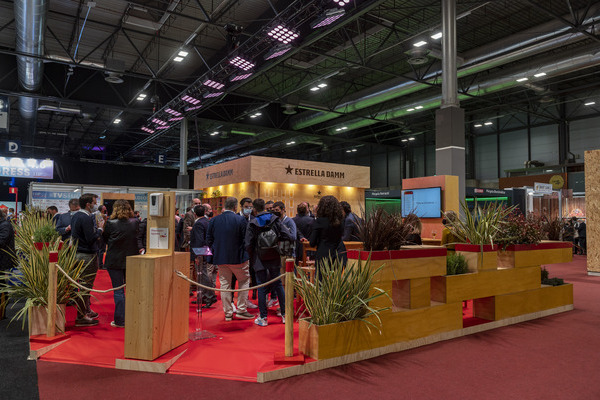 Bar Manager, the service app designed for hospitality establishments, is one of the main technological initiatives
One of the main solutions proposed by Damm to digitalize the hospitality sector is Bar Manager, a mobile app designed in the past year to serve the comany's hospitality clients according to their new needs derived from the pandemic. Currently, the app has around 27,000 registered users. After one year in the market, Bar Manager has become an additional communication channel between the company and these clients. The app includes services such as real-time consumption tracking, digital menus, customized promotions, training pills, latest news and direct communication with the commercial manager.

Damm also presented the Move & Flow app at the Fair. This beer self-service mobile app allows consumers to enjoy the experience of serving their beers themselves by enabling the beer tap and paying for the amount of drink they consume directly from their mobile devices.

Furthermore, Damm experts also gave several presentations at the IFEMA Digital Auditorium to offer more details on some of the most innovative research activities developed by the company in the last few months. Among them, it is worth mentioning the speech offered by Jordi Torrent, open innovation manager at Damm, on the Horeca Challenge initiative, promoted by Damm in collaboration with Mediapro and Famila Torres, aimed to find start-ups that boost the catering business. Another presentation worth mentioning is that performed by Laura Gil, director of Digital Transformation, who gave more details on the Bar Manager app as success story of hospitality digitalization during the pandemic.