Back to top
The Damm volunteer plan, recognized at the Respon.cat Awards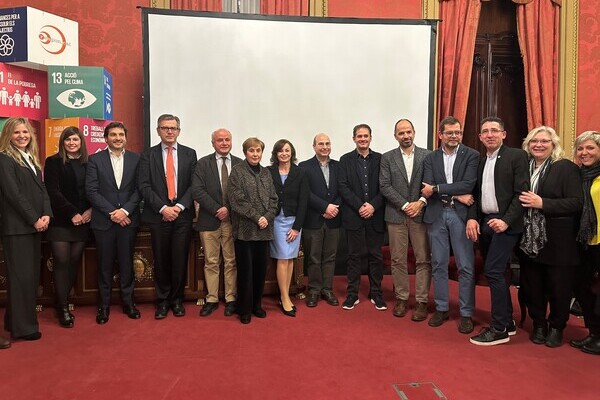 The company was recognized for its #LIVE TO BE PART OF THE CHANGE corporate volunteer program, a project that encompasses Damm's solidarity and volunteering initiatives
Damm was recognized at the Respon.cat awards for its corporate volunteer program, #LIVE TO BE PART OF THE CHANGE. These awards, organized with the support of Generalitat de Catalunya and Consell de Cambres de Comerç, are given to companies, organizations, and individuals, as recognition for their good practices in different areas.

Damm's volunteer program, which recently celebrated its first anniversary, was launched in November 2021 with the aim to consolidate all the company's solidarity and volunteer initiatives. The purpose of the plan is to have a positive impact on society and the environment: social, environmental, sporting, and cultural.

The award was accepted by Ricardo Lechuga, Personnel Director at Damm, at an event held in Casa Llotja de Mar de Barcelona. During his acceptance speech, Lechuga thanked the company's employees for their dedication to the project's success. Likewise, he highlighted Damm's efforts in continuing to drive initiatives that contribute to improving society and the environment.