Back to top
Damm's associates visit Palau de la Música Catalana with Ucranian refugees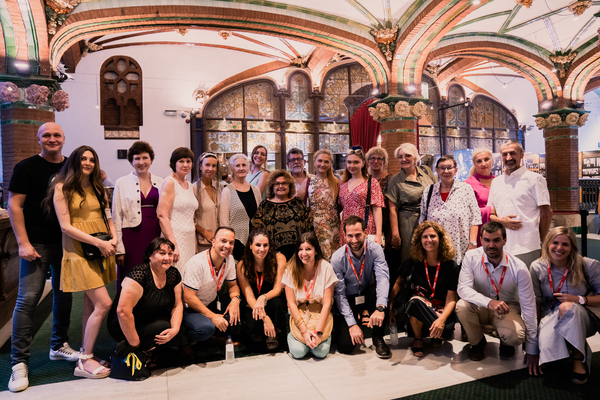 The initiative aimed at fostering access to cultural events through the volunteering program #LIVE TO BE PART OF THE CHANGE is supported by the Creu Roja Catalunya and Damm Foundation
A group of twenty five Ucranian refugees attended Ucranian pianist Dmytro Choni's concert at the Palau de la Música Catalana, accompanies by Damm's associates. The iniative is aimed at fostering access to cultural events for people who have had to flee their country at war.

During the recital, Dmytro Choni, known for having won the Santander Paloma O'Shea's International Piano Contest in 2018, played several pieces by Debussy, Brahms, kriabin, Silverstrov, and Ginastera. The young pianist has offered multiple solo performances and others as part of a chamber orchestra, including performances with the Phoenix Symphony, RTVE Symphony, Esperanza ensemble, the Republic of San Marino Symphony, the Seongnam Philarmonic or the Real Filharmonía de Galicia, among others.

The event is part of Damm's volunteering initiative #LIVE TO BE PART OF THE CHANGE, that has partnered with Palau de la Música Catalana for many years, with the support of Creu Roja Catalunya (Red Cross of Catalunya) and Damm Foundation.