Back to top
Damm's team in China send a message of support to the rest of their Damm colleagues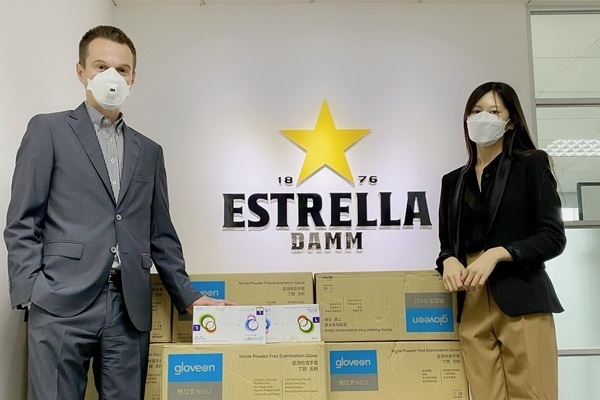 They have also carried out various actions to help combat Covid-19, such as sending masks and PPE
From China, where the health crisis is easing and life is beginning to return to normal, the Damm export team of Filip Dobosz, Yin Tang, Rica Cheng and Mark Ma, with the participation of some of their distributors, have sent a video message of encouragement and support to all of their Damm colleagues in Spain.

The team has also been carrying out different actions over the last few weeks to help the Damm staff in Spain get through the health crisis, including sharing with various Damm colleagues in Spain their experience of how they have coped in China and how they could take advantage of what they have learned.

Additionally, the Damm China team has sent 4,000 masks to distributors in China, to Damm staff in China and to several customers from the hospitality industry. They have also sent masks to other Damm subsidiaries, including in Australia, New Zealand, the United Kingdom and the United States.

Measures have also been put in place to help reactivate business in China: investment in trade has included the reopening of bars and restaurants, gifts of promotional materials, home deliveries and customers starting to operate again but exclusively online. To help bars and restaurants in Shanghai open again, 3,000 litres of beer in barrels have been delivered free of charge. The sales team in China has also been strengthened, to give more support to the distributors in the country.