Back to top
"El discurso de todo un país", by Cervezas Victoria, wins the Genio award for innovation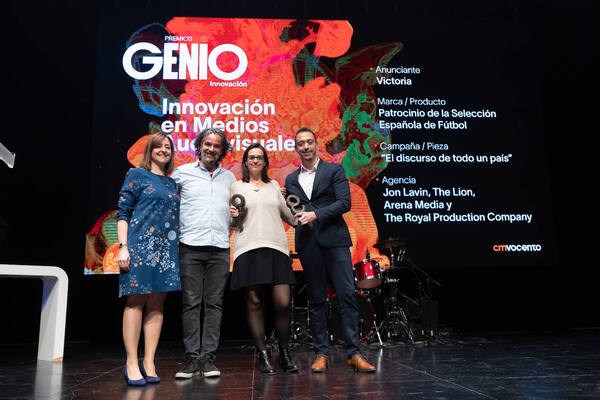 The campaign, which promotes the Spanish National Football Team, collects the opinion of over 47 million people about "La Roja", thanks to Artificial Intelligence
"El discurso de todo un país", the spot launched by Cervezas Victoria last November in support of the Spanish National Football Team, won the Genio award for innovation in audiovisual media.

The spot, starring iconic footballer Fernando Torres, expresses what more than 47 million people feel about "La Roja" through an emotional speech created by Artificial Intelligence (AI) based on over 840,000 real opinions from football fans.

The spot has been an initiative by Cervezas Victoria, official sponsor of the National Football Team, in cooperation with Goya Award-winning director Santiago Zannou, creative agency Jon Lavín, and technological development company The Lion, which was tasked with analyzing the opinions of the National Team's fans.

The Genio awards were born 16 years ago to acknowledge the initiatives of advertisers, agencies, and consulting firms, regarding the creation and use of new formats, as well as in terms of the use of already known formats. The Genio awards have become the benchmark for innovation awards in the communication sector.