Back to top
The Estrella Damm Gastronomy Congress brings together Pía León and Oriol Castro in London to discuss the future of gastronomy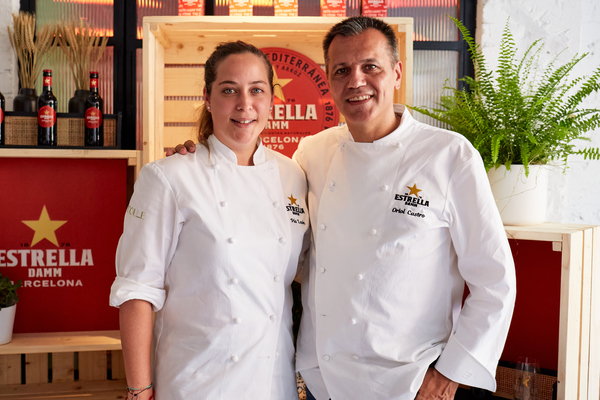 The Congress coincided with the award ceremony of the 'World's 50 Best Restaurants' awards
The Estrella Damm Gastronomy Congress, the global event that addresses the keys to contemporary gastronomy and focuses on the future of the gastronomic sector, has once again taken place in the British capital. This year's edition, held 18 June, featured two special guests: Peruvian chef Pía León (Central, Kjolle and Mil) and Catalan chef Oriol Castro (Disfrutar). The renowned chefs shared their culinary journeys, their approach to sustainability and their future trends for gastronomy and hospitality with the gala attendees to discover the essence and secrets of the best contemporary cuisine.

After the event, the renowned chefs José Pizarro and the brothers Chris and Jeff Galvin -both ambassadors for Estrella Damm in the UK- offered, for the first time, a joint gastronomic menu, prepared exclusively for the occasion.

The Estrella Damm Gastronomy Congress coincided with the awards ceremony of the World's 50 Best Restaurants, in which Pía León's restaurant Central achieved second place, followed by Oriol Castro's Disfrutar. This year chef Rasmus Kofoed's Danish restaurant Geranium topped the list as 2022's best gastronomic establishment in the world.

During the ceremony, the Estrella Damm Chefs' Choice Award 2022 was also presented to the Mexican chef Jorge Vallejo (Quintonil), an award for the best chef as decided by his colleagues in the profession.