Back to top
Estrella Damm Sailing Team wins AEPN Award 2019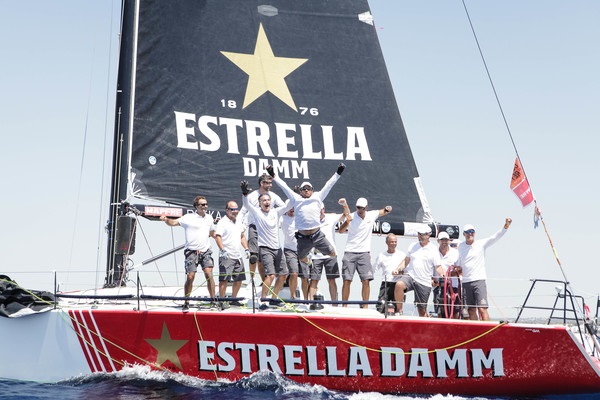 The Spanish sailing journalists association, the Asociación Española de Periodistas Náuticos (AEPN), honoured the team for its track record and results
The Asociación Española de Periodistas Náuticos (AEPN), the Spanish sailing journalists association, has chosen the Estrella Damm Sailing Team as the winner of the AEPN Award for 2019, in recognition of its track record and results.

The Estrella Damm regatta team was founded in 1998. That same year, skippered by Ignacio Montes de León and with a crew of amateurs and members of the family, it was outright winner of the Agua Brava Copa del Rey regatta. In 2018 the team returned to the Mapfre Copa del Rey as the Estrella Damm Sailing Team, this time with Nacho Montes and Óscar Chaves as patrons and with a crew including proven, top-level sailors. They repeated the team's success of 20 years before. In 2019 they defended the title in the waters of the Bay of Palma, Mallorca - and won it again.

The president of the AEPN, Pedro Sardina, commented on this year's choice that "this is the result of the association member journalists' vote. Candidates for this trophy - individuals, teams, entities or companies - are nominated and voted for by the members." He added that "this is the first time the prize has been awarded to a regatta racing team. It shows that this is a trophy for which all sectors of sailing are eligible."

Nacho Montes, the patron of Estrella Damm Sailing Team, was very happy on hearing the news, "It is an honour and a great pleasure for the whole Estrella Damm Sailing Team to be honoured in this way by the journalists. We are a team where a good atmosphere and values such as friendship are very important, but we have also shown that we are very professional. Winning the Copa del Rey in the ORC 1 class two years in a row was not easy – the level of competition is very high." He added that "this year, 2020, we had planned everything to try and win the third trophy in a row, but due to the current circumstances it has not been possible. We hope to be able to be there again next year."

This is the fourth AEPN awards. Due to the extraordinary situation caused by covid-19, the presentation ceremony gala is scheduled to be held during the first half of 2021.