Back to top
Estrella de Levante launches its II Beer Pouring Contest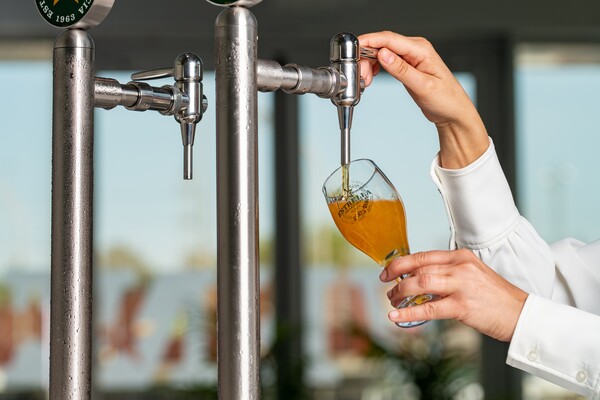 This new edition of the contest will broaden the search for the best poured draft beer in the provinces of Almería, Alicante and Albacete, in addition to the region of Murcia
Estrella de Levante launches the "II Beer Pouring Contest" following the success of the first edition. As a novelty in this new edition, the Murcian brewery broadens its search for the perfect draft beer in the provinces of Alicante, Albacete and Almería, in addition to the region of Murcia.

Hoteliers that wish to participate have until June 11 to submit their applications through Bar Manager, an app shared by all the Murcian brewer's customers. To register their participation, contenders must upload a video in which they demonstrate how they pour an Estrella de Levante draft beer. As a novelty in this edition, several participants from the same establishment will be allowed to compete.

Since registration began on April 27, 50 establishments have already signed up. A professional jury will select 10 finalists from among all the candidates, who will then compete in the grand finale on June 26, at the Estrella de Levante "Sala de Catas". There, they will demonstrate their skill at pouring draft beers (opening of the tap, inclination of the glass, pressure, etc.).

Furthermore, Estrella de Levante fans will be able to vote for their favorite videos on the Murcian brewer's website until June 18. All those who register to vote will have the chance to win one of 25 prizes, including a guided tour of the Estrella de Levante brewery for four people, along with a beer tasting and food pairing.

The top three establishments of the "II Estrella de Levante Beer Pouring Contest" will receive two thousand euros for the winner, one thousand euros for second place, and five hundred euros for third place.

With this contest, Estrella de Levante intends to recognize the work of hospitality professionals while encouraging good service and the culture of beer; an essential practice for customers to be able to enjoy all the subtle hints found in the beer that is produced at the Espinardo brewery.

I Estrella de Levante Beer Pouring Contest

Ester Sánchez from Pinxtame gastrobar (Cieza) won the first edition of this contest, held in 2022, while second place went to Isabel Cristina Pérez from the La Fuente hospitality group (Fortuna). Third place went to Marcela López, from El Buen Paladar restaurant (Murcia).