Back to top
More than 20,000 people followed the Sant Jordi Musical from home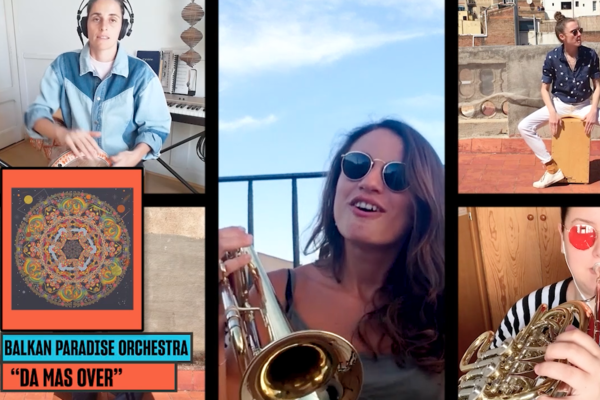 The programme was full of music, book recommendations and humour
More than 20,000 people followed the musical programme that Estrella Damm broadcast on www.estrelladamm.com and via the Instagram profile @AgendaEstrellaDammCat to celebrate Sant Jordi's Day, which this year changed to fit the current circumstances and which people were able to enjoy from home.

More than 8,400 people were logged on to the Estrella Damm website as the Sant Jordi Musical kicked off. Performances by Balkan Paradise Orchestra, Blaumut, Cesk Freixas, Ferran Palau, Gertrudis, Itaca Band, Meritxell Neddermann, Núria Graham, Suu and The Tyets shared the screen with the musical recommendations of DJs Òscar Broc, Albert Miralles, Dani Nel·lo and Miqui Puig and, as tradition dictates, roses (this year virtual ones) and books, with literary recommendations from Nil Moliner, Miki Nuñez, Marc Ros (Sidonie) and Adrià Salas (La Pegatina).

A Sant Jordi Musical rounded off with the participation of comedians Elisenda Carod, Peyu and Pep Plaza, of musicians Guillamino and Joan Pons (El petit de cal Eril), and of journalists Xantal Llavina, Marta Pérez Verge, Gerard Romero, Marta Salicrú and Mònica Terribas.