Back to top
New agreement between the Damm Foundation and CUNEF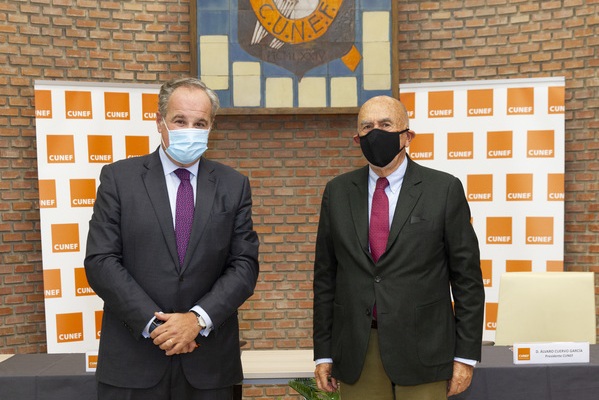 The agreement reinforces the Foundation's commitment to education – it will collaborate in the business school's academic and research activities
The Damm Foundation has extended its commitment to education, signing a new agreement to become an institutional partner of CUNEF (Colegio Universitario de Estudios Financieros) business school.

As part of the agreement the Damm Foundation will collaborate with CUNEF's academic and applied research activities. The two organisations will also work together to contribute to the development of Damm's workforce, while Damm, a leading company in the food and drinks sector that has nearly 5,000 employees, will be one of the companies that collaborate in the professional development of CUNEF students.

The agreement was signed by Álvaro Cuervo García, president of the board of CUNEF and Demetrio Carceller Arce, president of the Damm Foundation, at a ceremony in the academic institution's Aula Magna.

CUNEF was founded 40 years ago and has over 1,700 students. It is an educational institution whose main objective is to contribute, through training and research, to the education and preparation of the professionals overseeing management challenges in the worlds of business, institutions, banking and finance.