Back to top
Pall-Ex Iberia opens new Central Hub in Madrid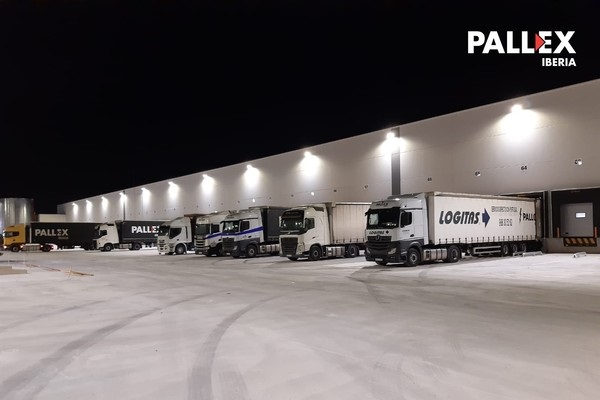 12,000m2 of new facilities will lead to improved services and new projects
On the 14th of September, Pall-Ex Iberia, an urgent pallet distribution network, started operations at its new Central Hub in San Fernando de Henares, Madrid, after a year of building work. 
The new facilities, which replace the previous ones in Madrid, have an area of 12,546m2 and 94 docks. They will be connected to the company's other hubs on the Iberian Peninsula. 
Enric Estruch, Managing Director of the company, said, "I am proud that the Pall-Ex Iberia team is taking this new step forward; it represents an enormous leap, a before and after in our history. It confirms our Group's commitment to equipping Pall-Ex with the tools to continue building our future." 
 
Strategic location 
On the eve of its tenth anniversary, the strategic location of the new hub will allow the company to constantly improve the quality of its services. It is also an opportunity to start new projects and to continue growing. 
The first project to see the light will be the opening of a temperature-controlled logistics network, scheduled for January 2021. Estruch declared that the story of Pall-Ex Iberia is "a story of progress, of improvement and, above all, of looking to the future." 
The new Central Hub has all the necessary Covid-19 measures in place to ensure the health and safety of the whole Pall-Ex Iberia team.