Back to top
20,000 people attend Sant Jordi Musical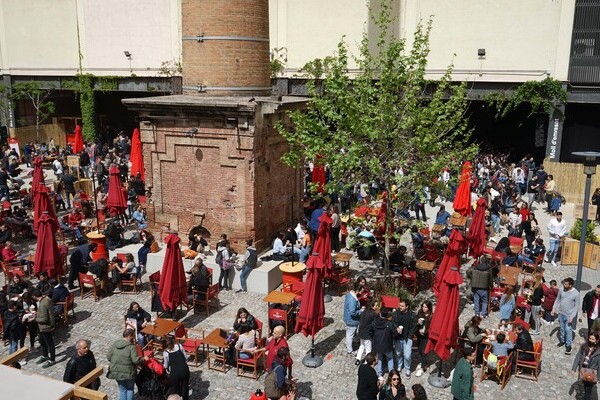 The Old Brewery hosted a weekend full of music, books, roses, and gastronomy
20,000 people have visited the Estrella Damm Old Brewery to enjoy Sant Jordi Musical after two years of it not being celebrated. During the weekend of the 23 and 24 of April, music has been the main event with 44 performances.

Artists such as Joan Dausà, La Pegatina, Suu, and Blaumut have performed on one of the four stages that are part of the Old Brewery, and other artists like Itaca Band, Loquillo, Maruja Limón or El Pony Pisador have added to their performances with record signings. There also has been no lack of gastronomic offerings given the wide variety of foodtrucks present such as: Fileteando, Fish&Chips, Indi Food Truck, Las Muns, María Una Crep and Una Pizza, all of which can be enjoyed with an Estrella Damm.

Also, this year, the Sant Jordi Musical has had a social perspective. The revenue from the sale of roses from the Fundació Gaspar de Portolà, Solidaritat Sant Joan de Déu, and Amics de la Gent Gran, will be donated in full to the Red Cross, to offer humanitarian aid to refugees and the civilian population of Ukraine.
Likewise, the books collected by Damm employees as part of the Recycle Culture campaign, led by the Fundació Servei Solidari, will be earmarked for literacy programs aimed at people who are at risk of being socially excluded.