Back to top
Àlex Corretja joins World Padel Tour as assistant to the Presidency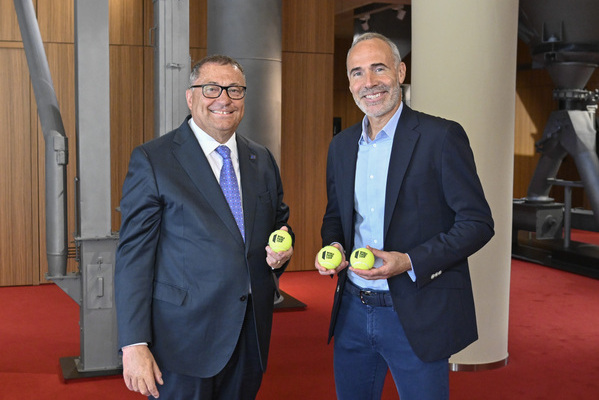 The world-class sportsman takes over from today with the aim of co-leading the new project being carried out by the professional padel Circuit
World Padel Tour takes a step forward in the creation of its new project for the Professional Padel Tour and incorporates Àlex Corretja in its management team. As of today, the sportsman takes over the post of assistant to the Presidency, which has been held by Ramón Agenjo since 2017.
Including Corretja, one of the most awarded sportsmen in the history of Spanish sport, brings his experience and knowledge to the organisation and management of major sporting events.

"I am proud and excited to be part of the company that has transformed padel into a world-class professional sport. From now on, my efforts will be focused on bringing my experience to the new project, which I am convinced will be to the liking of both the players and the players on the Tour," says Corretja.

For his part, Ramon Agenjo, president of World Padel Tour, said: "We are proud to incorporate someone like Alex to our magnificent team. Together, we will face a new stage full of challenges that will surely lead us to place the competition at the forefront of the 21st century to meet the needs of players and fans".

With a successful career, Corretja reached number 2 in the world ranking. Champion of the legendary Masters Tournament in 1998, he was a member of the team that won the Davis Cup in 2000, Olympic bronze medallist in Sydney alongside Albert Costa, double finalist at Roland Garros in 1998 and 2001 and winner of 17 ATP tournaments.

Corretja also stood out for his work as a representative of professional tennis players, becoming president of the ATP council in 1997.