Back to top
Cervezas Victoria becomes the official beer of the Unión Deportiva Las Palmas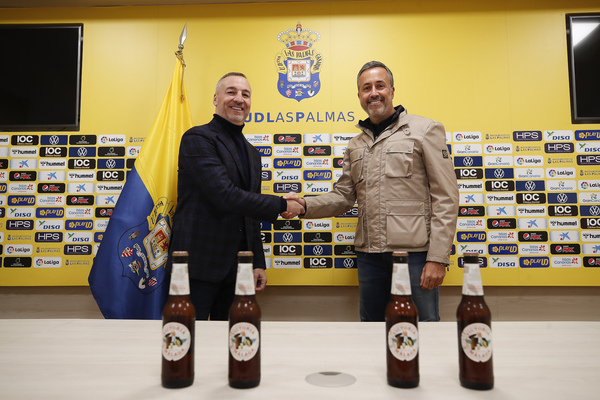 The brand from Málaga and the club made the agreement official for the next three seasons
Cervezas Victoria and Union Deportiva Las Palmas have signed an agreement making the brand from Málaga the club's official beer until 2025. As such, it joins the group of companies that sponsor the Las Palmas Sports Union, with brand presence at the Gran Canaria Stadium.

This agreement was signed at the cub's facilities during an event in which Miguel Ángel Ramírez, president of the Unión Deportiva Las Palmas, participated as representative of the organization, along with Jacobo Melián, sales director for Cervezas Victoria in the Canary Islands.

Melián highlighted that "this agreement between Victoria and the Las Palmas football club signifies the union of two brands with similar values. In addition to emphasizing the commitment of Cervezas Victoria to sports and the people of the Canary Islands".

For his part, Miguel Ángel Ramírez stated that "it is very gratifying to us for a historic beer producer such as Victoria to bet on the Unión Deportiva Las Palmas. I hope this alliance paves the way for many sporting successes."