Back to top
Turia is looking for its best poured beer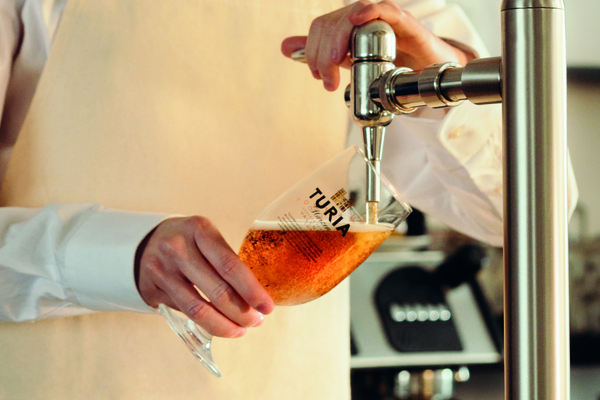 The toasted beer from Valencia holds its first beer pouring contest among its clients from the hospitality sector
Turia presents the "First Turia Beer Pouring Contest", which seeks to find the best poured beer within the Comunitat Valenciana and Teruel, among its clients from the hospitality sector. The contest was launched for bars and restaurants on February 6. All Turia client venues can make recordings of their beer pouring skills until March 12, and upload them to Bar Manager, the app shared by all hospitality sector clients.

All Turia followers can vote for their favourite video on the Turia website until March 19. The venue with the most votes will win the special distinction of "Turia's followers' preferred beer". Four sets of two tickets to the next edition of the l'Horta de Turia festival will be raffled among all those who voted.

From among all the different candidates, a professional jury will be tasked with choosing the ten finalists, who will face off in the final that will take place on May 8 in the city of Valencia. The first three individuals to qualify will receive a prize as winners of "The First Turia Beer Pouring Contest", which will award the winner two thousand euros, one thousand euros to the runner up, and five hundred euros to the third-place winner.

Some of the criteria the jury will consider assessing the participants' beer pouring will be the technique employed (opening of the tap, inclination of the glass, pressure, etc.), as well as other aspects like the presence of bubbles, the washing of the glass or the presentation of the beer on the bar, among many others.
With this contest, Turia seeks to recognize the value of the work performed by hospitality professionals, as well as to encourage good beer pouring so that consumers can enjoy all its nuances.