Back to top
Estrella de Levante expands its seasonal beer portfolio with the launch of its new IPA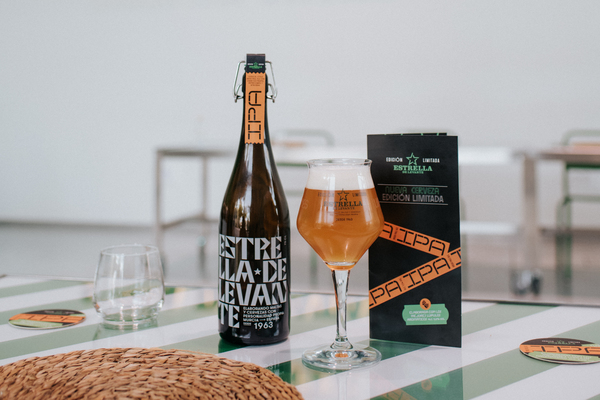 This beer is the result of its master brewers' interpretation of the India Pale Ale style, and is part of the Murcian brand's limited edition beers project
Estrella de Levante continues to move forward with its limited-edition beer creation project with the launch of an IPA. This new beer is the result of the Estrella de Levante master brewers' interpretation of the India Pale Ale style.

It's a beer with its own character, which is highlighted by its refreshing fruity taste, the result of its preparation with a meticulous selection of the best aromatic hops and hints of orange and mango. It has an alcohol content of 5.2% volume.

The style from which it takes inspiration stems from England during the XVIII century, for the purpose of improving the preservation of beer during long trips by sea to India. To that end, the master brewers increased the number of hops used in making the beers, which led to this type of drink, currently highly popular throughout the world, particularly in the United States.

For the launch of this new variety of beer, Estrella de Levante will have Pablo González, the chef from Cabaña Buenavista restaurant, who has created a special menu for the occasion. As explained regarding the pairing, "this beer combines exquisitely with all manner of grilled meat and spicy food".

The Estrella de Levante IPA can be tasted at the Murcian brewer's Tasting Hall, where one may also buy a few bottles to take home 0.75 cl. bottles. Furthermore, at different hospitality and catering venues in the Murcian, Albacete, Alicante, and Almería regions, only one barrel will be found.

With this launch, Estrella de Levante increases its limited-edition beer project, which starts on 2020, and boasts six different varieties: Cerveza de Navidad, Negra, Gose, Trigo, Sin Filtrar and IPA.