Back to top
Estrella Damm is looking for the best poured beer in Catalonia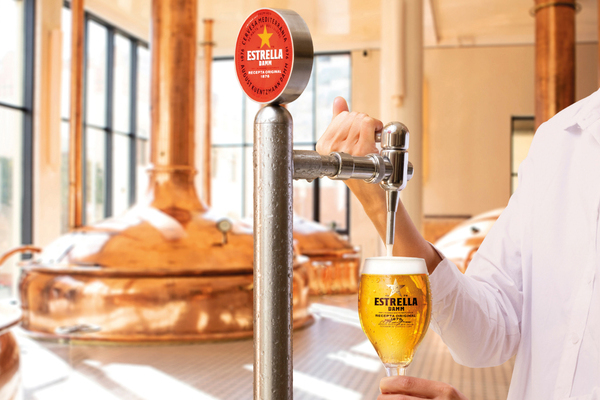 The brand launches the second edition of its beer pouring contest, which will hold its final on April 17 at the Estrella Damm Old Brewery
Estrella Damm once again is looking for the best poured beer in Catalonia. Following the success of the first edition, the brand has launched the "II Estrella Damm Beer Pouring Contest", to which it wants to invite bars and restaurants from all around Catalonia to record themselves pouring an Estrella Damm beer, and uploading their video to Bar Manager, the app shared by all its hospitality clients.

All venues will be able to register themselves to participate until March 19. From all those presented in this second edition, a professional jury will choose the ten finalists, who will then face off in the grand finale, to be held at the Estrella Damm Old Brewery on April 17.There, they will have to demonstrate their skills as beer pourers before the professional jury, which will assess among other aspects, the technique used (opening of the tap, inclination of the glass, pressure, etc.), as well as the presence of bubbles, the washing of the glass, or the presentation of the beer on the bar.

The first three qualified contestants will win a prize as winners of the "II Estrella Damm Beer Pouring Contest", which will award two thousand euros to the winner, one thousand to the runner up, and five hundred euros to the second runner up.

Furthermore, Mediterranean lager lovers may vote for their favourite video using the contest's website, up to and until March 26. The venues to receive the most votes will receive a special distinction, the "favourite poured beer by Estrella Damm". Among all those who participate in the voting, five double entries to visit the Estrella Damm Brewery in El Prat de Llobregat on a guided tour will be raffled off. The winners will enjoy a guided tour of Damm beers.

With this new edition, Estrella Damm wishes to continue supporting the work performed by hospitality professionals, as well properly value a good beer pouring, so that consumers can enjoy the beer and all of its nuances.

Learn more at www.estrelladamm.com/es.

Winners of the first edition

The first edition of the contest, held in 2021 and where venues 293 from all of Catalonia participated, awarded "the best poured beer in Catalonia" prize to Jennifer Tejada from the Homer bar in Barcelona. Second and third place were awarded to Elías Latorre from Conservas Latorre (Barcelona) and Raúl Ruiz from El 9 Suprem (Figures), respectively.