Back to top
Cervezas Victoria launches the I Andalucía Beer Pouring Contest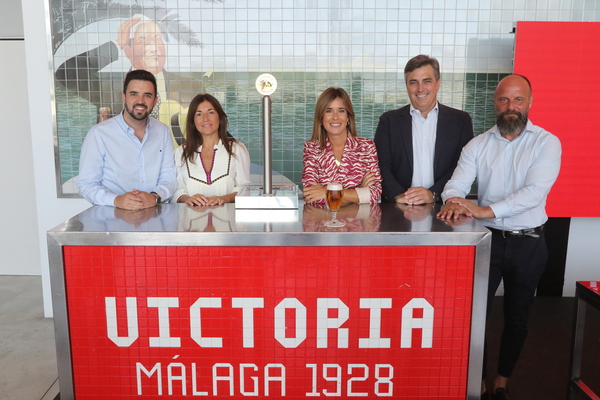 It is expected over one hundred hoteliers at the competition, which is being promoted via Bar Manager, in order to highlight the value of the industry's professionals
Cervezas Victoria launches the I Andalucía Beer Pouring Contest through Bar Manager, the hospitality services app shared by all the brand's customers. Every venue that wishes to compete will do so by sending in a video of their pouring technique for the first stage, we expect over a hundred bartenders in this stage.

At the launch event, Genoveva Ferragut, the head of communication and public relations for Cervezas Victoria, expressed that this contest gives the company the opportunity to "value the work of hospitality professionals, in addition to showcasing beer culture and good bar practices as an essential element of enjoying our exquisite beer from Málaga." For his part, Luis Rubio, in charge of hospitality for the Southern Area stated, "as a company, Victoria has dreamt of launching an event like this, which focuses on our customers from Andalucía".

The competition's jury, comprised of gastronomy and brewing experts, will select ten finalists by evaluating criteria such as the technique used (opening of the tap, degree of inclination of the glass or pressure), the presence of bubbles, good bar practices focusing on things such as the washing of glasses, or how glasses are presented on the bar, among others. The participants chosen by the jury will compete in the grand finale, to be held on November 14 at the Málaga Cervezas Victoria Brewery.

The Vice-chancellor of the Gastronomy Academy of Andalucía, Iñaki Echeveste; Fran Sánchez, from Loopulo digital magazine; Leonor García-Agua, director of Sabor a Málaga; Yolanda Hernández, coordinator of the Benhavís School of Hospitality; José Villalobos, Brand Manager for Cervezas Victoria; Luis Rubio, Commercial Director for Cervezas Victoria; Eduardo Sall, Master Brewer; and Humberto Puente, in charge of Mercado Hostelería, will make up the jury of this first edition.

The top three qualified contestants will receive a prize as winners of the Cervezas Victoria Beer Pouring Contest of Andalucía, valued at two thousand euros for the winner, one thousand euros for the runner up, and five hundred euros for the second runner up, in addition to certificates of distinction for all finalist venues.

Any beer lover may actively participate in the contest starting on September 23, by choosing their favorite videos on https://www.cervezavictoria.es/es. They will also participate in the draw for five exclusive visits to the Cervezas Victoria Brewery for a select group of 15 people. The bartender to get the most "likes" on the website will receive a certificate for "The most popular bar in Andalucía".