Back to top
Estrella de Levante, official beer of Alicante Gastronómica 2022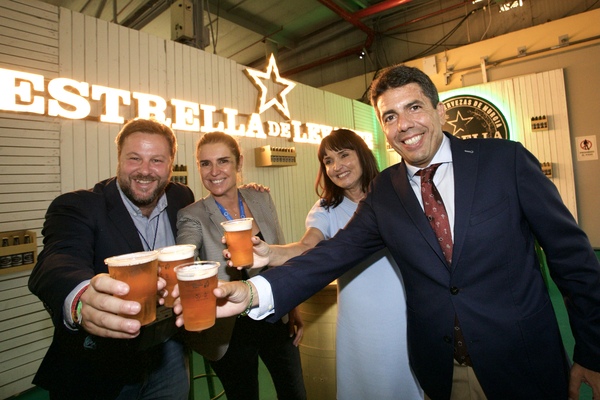 The Murcian brewery has sponsored the gastronomic fair, held from the 23 to the 26 of September at the Institución Ferial Alicantina (IFA), for the second year in a row
Estrella de Levante has become the official beer of the Alicante Gastronómica fair, held from the 23 to the 26 of September at the Institución Ferial Alicantina (IFA), for the second year in a row. This sponsorship reinforces the Murcian brewery's commitment to the gastronomy of Levante.

During the event, the Murcian brewery had five show stands where its specialties were availble for tastings: Estrella de Levante, Verna and Punta Este, along with special limited edition beers: Gose, Sin Filtrar and Trigo. Furthermore, six tastings led by Héctor Pastor, the Estrella de Levante beer sommelier, were offered.

Alicante Gastronómica boasted two pavillions that included over 250 show stands with a broad gastronomic offering, accompanied by the Murcian brand's beers. Additionally, numerous presentations and workshops, gastronomic contests and free tastings, have been held.

The fair enjoyed the presence of 40 Michelin Stars and 60 Repsol Suns among which were chefs associated with the Murcian brewery, such as Javier Sanz and Juan Sahuquillo (Cañitas Maite), Pablo González (La Cabaña), Fran Martínez (Maralba) and Susi García (La Finca). Moreover, the Murcian brewery has been present in the space that 1001 Flavors of the Region of Murcia had at the fair.

Just as in the previous edition, the fair will earmark all the funds collected by ticket sales to be donated to the Alicante Gastronómica Solidaria (AGS) NGO, to feed people from at-risk groups in the province of Alicante.