Back to top
Chefs, winner of the Dircom Ramón del Corral Awards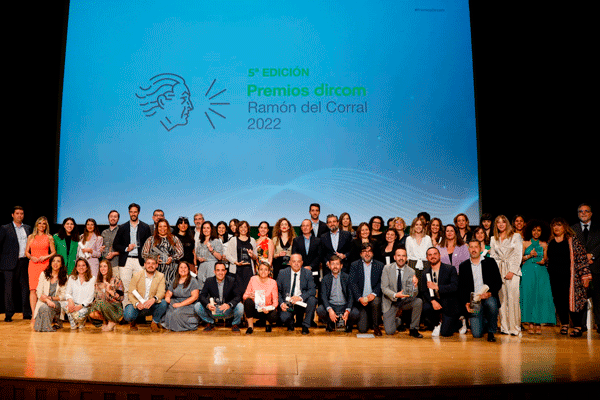 Estrella Damm's campaign has been awarded in the category of 'Communication of purpose'
Chefs, the Estrella Damm campaign, has received an award in the 'Communication of purpose' category, at the gala of the 5th annual Dircom Ramón del Corral Awards, which was held yesterday at the Duques de Pastrana Auditorium in Madrid. It was attended by more than 300 communication professionals.
The award recognises the brand's commitment to defending and supporting the catering industry, its way of working, values and proposal for the future: commitment to maximum quality, using the best raw materials, working with local products, taking care of the smallest details, loving the trade and innovating. A declaration of intent to continue being the best of gastronomy in the world starring 42 of the brand's most renowned customers such as the Roca brothers and Adrià, Dabiz Muñoz, Maca de Castro, Nandu Jubany, Carme Ruscalleda, Rodrigo de la Calle, Adrián Quetglas and Fina Puigdevall and her daughter Martina, among others.
This year 2022, the 5th annual Ramon del Corral Dircom Awards, the awards that recognise the best cases and practices in Communication in Spain, received more than 170 nominations, of which 24 projects were the winners. After two years of being presented virtually, the Dircom Awards have returned to the stage to coincide with the celebration of the 30 anniversary of the Asociación de Directivos de Comunicación, organiser of the awards.