Back to top
Damm brands receive new international recognition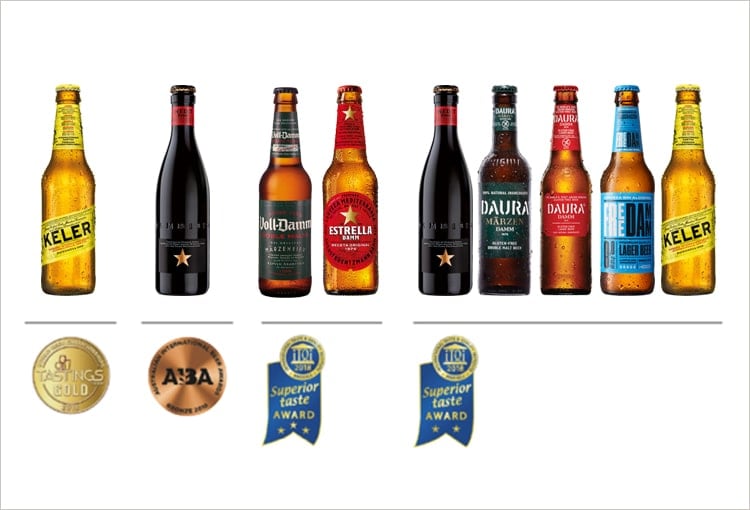 These are the medals won recently in competitions around the world
Damm, which is currently in more than 120 countries around the world, has received different medals in international beer competitions in recent months. Some of the company's brands have once again won international awards in blind tastings carried out by beer experts, with beers scored by style and category.

Keler was awarded "Tastings Gold" medal at the World Beer Championships. This competition, held every two years, is considered to be the most prestigious in the world and has more than 90 categories. Inedit received the bronze medal at the "Australian International Beer Awards", an annual competition in which more than 320 brewers from around the world participate.
 
Finally, the quality of Voll-Damm, Estrella Damm, Inedit, Daura, Daura Märzen, Free Damm and Keler has been recognised with the "Superior Taste Award", awarded by the International Taste & Quality Institute.