Back to top
The new cellar at the the Estrella Damm Old Brewery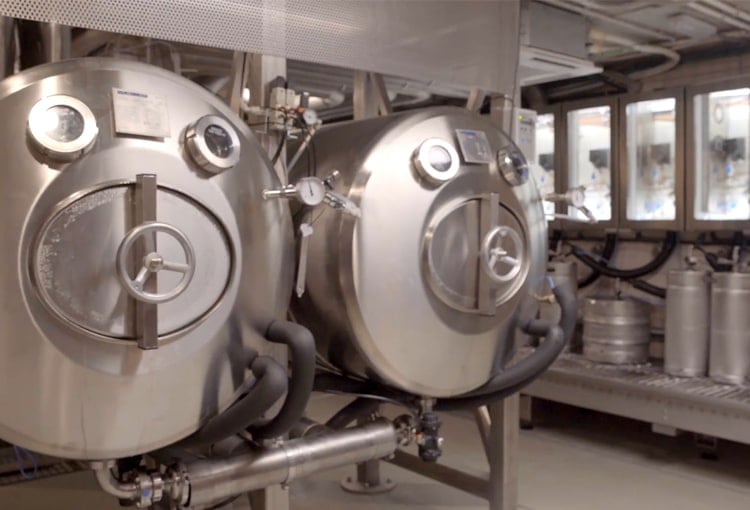 A space for keeping beer in optimum conditions, which guarantees its quality and distribution
The Estrella Damm Old Brewery now has its own beer cellar - a space for keeping beer in optimum conditions, which guarantees its quality and distribution. The new cellar has a storage capacity of 1,500 litres of beer, which can be dispensed simultaneously in the best conditions in all the rooms of the Estrella Damm Old Brewery.
As part of Damm's Digital Transformation project, the control of the quantity of litres of beer consumed has been digitalised, providing constant and remote information on the status of the tanks. Another innovation is the digital temperature control of the whole facility.
The cellar connects directly with all the bars that are in the Estrella Damm Old Brewery, serving more than 15 taps of seven different beers: Estrella Damm, Free Damm, Damm Lemon, Inedit, Voll-Damm, Malquerida and Bock Damm.
The equipment and systems in the new Estrella Damm Old Brewey cellar act as a model for the use of similar equipment and systems by high-volume customers.