Back to top
Damm generates sustainable energy from beer that it takes back from bars and restaurants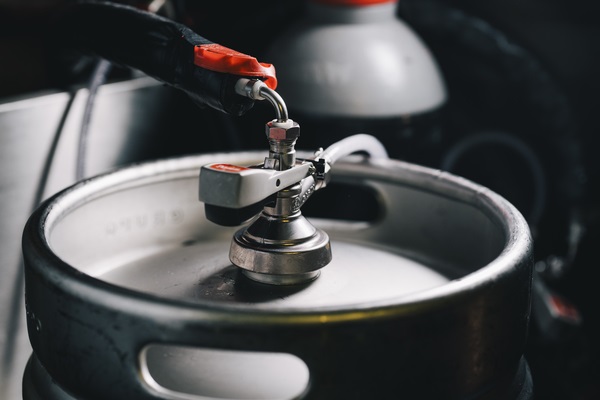 The energy generated is equivalent to the monthly consumption of 2,500 homes
Damm has recently been taking back the beer kegs that its customers had started to use in their bars and restaurants in Spain before closing, replacing them with new kegs as a way to support the hospitality industry as it reopens. The beer company estimates it will get back more than 3.5 million litres of beer which, as part of its commitment to the circular economy, will be transformed into sustainable energy at the El Prat de Llobregat brewery in Barcelona.

The beer that Damm gets back is taken to the El Prat de Llobregat brewery to be transformed into 100% green energy. It is put into tanks containing certain microorganisms which digest it, producing a biological gas: biogas. This biogas is then separated, washed and purified, and is used as fuel in a cogeneration power station which produces 100% renewable electricity.

"One of the fundamental pillars of our environmental sustainability policy is our commitment to the circular economy, so instead of creating residue from the beer, we give it a second life by transforming it into sustainable energy. This will help us to reduce our carbon footprint by about 250,000kg," says Karen Peiró, a Damm master brewer at the El Prat de Llobregat brewery. "We estimate that almost 670,000kW of electricity will be generated using this process, the equivalent of the average monthly energy consumption of some 2,500 Spanish homes," she adds.

This initiative is in addition to the processes that Damm follows in the production, packaging and distribution of its beers, which have made it one of the five leading companies in driving forward the circular economy in Spain, according to the circular economy report published by the Instituto Coordenadas de Gobernanza y Economía Aplicada. This report highlights, among other information, that 99% of raw materials can be recovered and reused in the production chain.