Back to top
Damm sends a message of appreciation and solidarity to the professionals from the many sectors who are helping us get through this difficult time as well as possible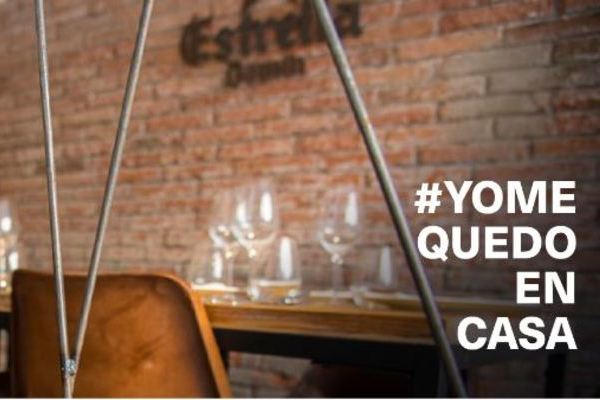 Since the #Covid-19 health alert began, at Damm we have been working to manage this exceptional situation. In line with the recommendations of the Ministry of Health and the relevant international authorities, throughout our organisation we have put in place the necessary measures to help prevent the spread of the virus.

All Damm staff who can have been working from home for some days, allowing them to be with their family and to do their job. Those who work in Damm's supply chain do so under the strictest health and safety conditions. Everybody's commitment makes it possible for Damm to continue to provide its products and services.

From Damm we would like to send a message of appreciation and solidarity to all those people around the world who are working to ensure the continued supply of food and drink. We also send a message of encouragement to those hospitality sector professionals whose activity has temporarily been suspended. And we would like to express our gratitude and respect to all the professionals from the many sectors who are helping us to get through this difficult time as well as possible.

One thing that we are very clear about at Damm is that together we can spread messages far and wide; today's message is #StayhomeSavelives. If we are responsible and serious, we will get through this.

We will soon be sharing Mediterranean moments again. Of that we are sure.