Back to top
Damm will replace more than 3.5 million litres of beer in bars and restaurants in Spain when they open to the public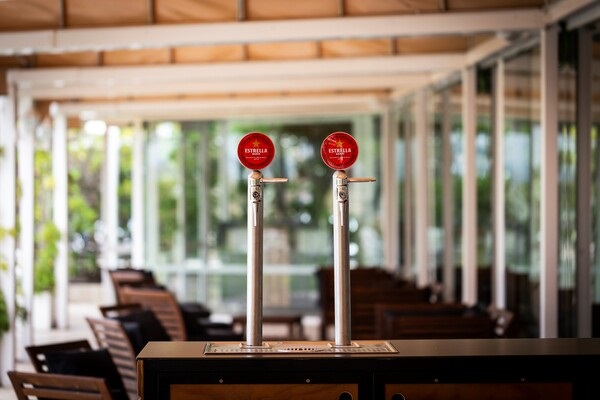 This is the equivalent of more than 18 million cañas, small draft beers, and is in addition to Damm checking and maintaining its customers' draught beer dispensers
Through its sales team, Damm is letting all its hospitality industry customers in Spain know that as soon as they are able to open their doors again and to help them get up and running and to reactivate the sector, the company will restock for free all the draught beer they had on tap and in the cellar at the time lockdown was decreed by the Government.

As soon as bars and restaurants reopen, Damm plans to replace more than 3.5 million litres of beer, the equivalent of more than 18 million cañas, the typical small draft beer served in bars throughout Spain. In recent weeks, Damm has also started checking, maintaining and, where necessary, replacing all of its customers' draught taps and dispensers, so that they are ready to serve the public again.

Jorge Villavecchia, Managing Director of Damm, says that "since the beginning of the crisis we have been in permanent contact with our hospitality industry customers, conveying our support and solidarity at this difficult time and working with them to find ways to help them when circumstances allow". Likewise, Damm's Managing Director states that "the company is working as hard as possible to convey to the government the importance of the hospitality industry as a key sector in the reactivation of the economy of this country. During Damm's 144-year history, the company has always supported the hospitality sector and has seen it grow, evolve and become more professional. The very high quality of the sector's products and services have given Spanish gastronomy a position of international leadership, which we cannot lose".


Bar Manager, the digitalisation of communication with hospitality industry professionals

In recent weeks, as part of the digital transformation project that Damm has been implementing over the last few years, the Bar Manager app has been the company's main communication channel with all its clients.

Bar Manager is a personalised management tool for customers, which Damm presented at the last Horeca Professional Expo (HIP), Spain's leading professional fair for innovation in the hospitality industry. This app allows the hospitality industry professional to be in permanent contact with Damm, at any time and from any place and device. The customer can also consult their purchase record, access personalised promotions, log onto training sessions, receive relevant news for their business and for the sector, as well as contact the company's technical service.

During the Covid-19 crisis, the Bar Manager app has a specific section for sharing with customers information of interest to the hospitality sector, including the Government's labour and financial measures.