Back to top
Victoria extends its community support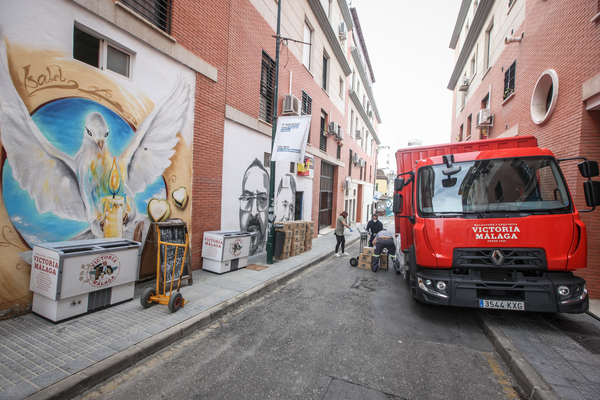 The beer company makes donations to more organisations and supports community initiatives
Cervezas Victoria continues to show its commitment to the province of Malaga during the health crisis. The beer company has made more donations of bottled water through its own distribution channel, as it has been doing for several weeks, and has also contributed other equipment to various organisations, including cold rooms for keeping essential perishable food fresh. These donations will continue as long as the current situation continues.

So far more than 65,000 bottles of Fuente Liviana mineral water have been distributed free of charge to hospitals, care homes and social entities including the Hospital Regional Universitario de Málaga, the Hospital Civil, the Hospital Clínico, law enforcement authorities, the Banco de Alimentos de la Costa del Sol food bank, Cáritas and the Red Cross. To these can be added the Asociación de Vecinos de Lagunillas Cruz Verde neighbours' association, the Centro de Acogida Municipal, the Centro Adoratrices, the La Milagrosa care home and the Yo Soy Tú association.

The beer company is also collaborating with community projects such as World Central Kitchen, which, thanks to the work of 120 volunteers, distributes more than 600 meals a day to the  families most in need in Marbella or #ConHogarMLG, an initiative of the Asociación Arrabal and Ayuntamiento de Málaga city council, which aims to improve the situation of more than 400 homeless people in the city.