Back to top
The Estrella Damm Barcelona Master begins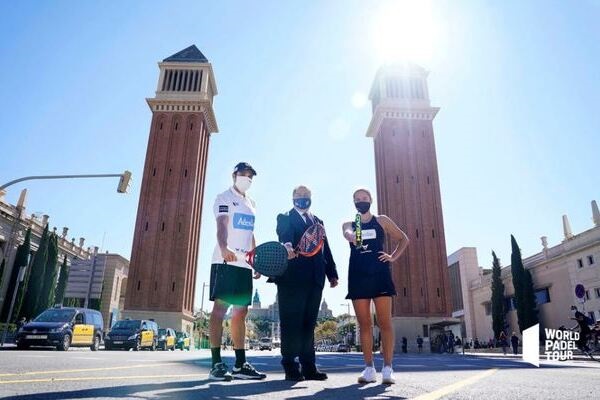 Ramon Agenjo, President of the World Padel Tour, presented the 8th round of the circuit, which will have spectators courtside
From Tuesday the 13th to Sunday the 18th of October, the Palau Sant Jordi in Barcelona will host the Estrella Damm Barcelona Master, the eighth round of the circuit and the second Master of the World Padel Tour season.

This competition is the first to be played since lockdown. There will be spectators; 9% of the capacity of the Palau Sant Jordi venue, as approved by the Generalitat de Catalunya local government.

The presentation of the Master tournament was held on Monday, the 12th of October, and was attended by two of the best players in the world: Fernando Belasteguín and Ariana Sánchez. They were accompanied by Ramon Agenjo, President of the World Padel Tour, who praised the circuit's hard work in this difficult year. "Damm is a company which is committed to culture and sport. Estrella Damm's support for the World Padel Tour is absolute," he said. He also stressed the importance of the health and safety measures that have been put in place for the tournament, "since our main priority is people's health and safety. We have applied all the measures that the authorities have asked us to. And more."

Estrella Damm shares many of the values of this sport, such as effort and friendship, and is the sponsor of the World Padel Tour for the seventh time. The World Padel Tour is the leading international professional padel circuit featuring the world's best players.