Back to top
Estrella Damm beats a new record with 'Álex y Julia'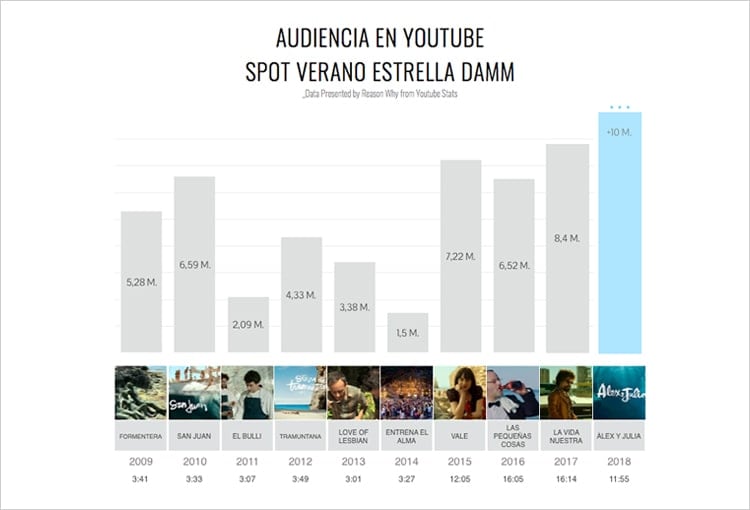 Estrella Damm's musical short film has had more than 10 million views on YouTube
Estrella Damm has broken a new record of views on YouTube, with the new musical short film "Álex y Julia" being viewed over 10 million times, just one month after its release.
Until now the record had belonged to "La Vida Nuestra" (Our Life), which managed to get more than 7 million views and to be the most-viewed of the Mediterráneamente campaigns. However, the 8.5 million times that "La Vida Nuestra" has been seen one year after its release fall well short of the 10.2 million views that "Álex y Julia" already has.
Directed by Dani de la Torre, the short film reminds us of past summers through the melodies popularised by Estrella Damm, culminating in a performance by Billie The Vision & The Dancers of Summercat, the great song that boosted the popularity of this Swedish group in the first advertisement back in 2009.