Back to top
The Estrella de Levante Foundation is born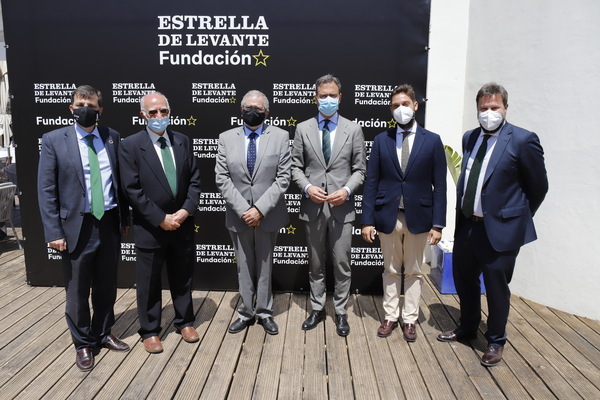 The Foundation is active in the areas of culture, gastronomy, social action, environment and sustainability
The Estrella de Levante Foundation, the company's latest commitment to society and the environment, was created with the aim of becoming a social agent with an impact on the Levante region (Murcia, Alicante, Albacete and Almería). This entity will focus its activity on four main areas: the preservation of culture and traditions; the promotion of the gastronomy of Levante; the promotion of social action in favour of groups at risk of exclusion; and care for the environment and sustainability, with special focus on the Mar Menor and the Segura Basin, and the development of circular economy initiatives.

Each year, the Estrella de Levante Foundation will establish objectives to be followed which will be specified in projects for the different areas. In addition, a document summarising all the activities carried out by the organisation will be drawn up annually. "The Foundation will allow all our efforts to get involved in society to be better channelled. We do not want the Foundation to be a destination where action go to die. We want it to be a driving force for change. We are going to follow the maxim: create real projects", explained Pedro Marín, Estrella de Levante's general manager and president of the Foundation.

On 7 May, Estrella de Levante presented the Foundation at an institutional event on the shores of the Mar Menor, in the Maloca restaurant in La Manga, where it also unveiled the first project it will work on: the environmental restoration of the Mar Menor. In the words of its president: "We wanted the first project of this Foundation to focus on this emblematic regional environment, as it is one of the hallmarks of the Region of Murcia". This first project in collaboration with the Cofradía de Pescadores will consist of cleaning up Mar Menor, starting with a survey of the beaches and the identification of areas impacted by waste.

The presentation ceremony, directed by the journalist and presenter Carmen Vilches, was attended by the Estrella de Levante team, as well as members of the advisory committee and experts in each of the Foundation's areas of work. In addition, institutional authorities of the region and representatives of social organisations such as the Red Cross, Jesús Abandonado, Caritas, and Plena Inclusión, and associations linked to the environment such as ANSE and Pacto por el Mar Menor, among others, also attended.