Back to top
Lori Meyers tops the bill for the Carthaginians and Romans Estrella de Levante Festival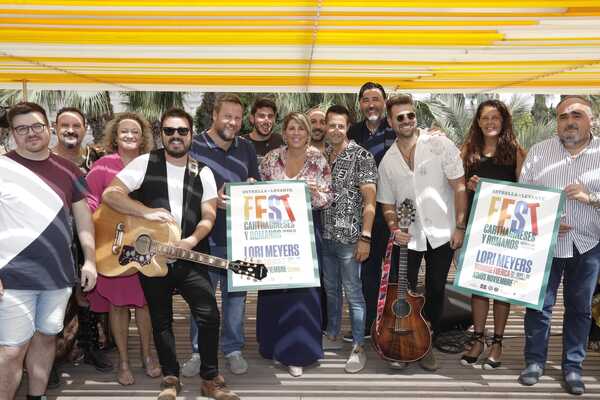 The big musical event of the Carthaginians and Romans Festival will be held on Thursday 22 September in the esplanade of the La Rambla Shopping Centre.
The Auditorio y Palacio de Congresos El Batel has hosted the presentation of the great concert of Carthoginians y Romans, which this year returns to the line-up of the festivities of the Federación de Tropas y Legiones thanks to the sponsorship of Estrella de Levante.

The presentation was attended by Noelia Arroyo, mayoress of Cartagena, Jose Antonio Meca, president of the Federation of Troops and Legions and Yayo Delgado, head of Communication and External Relations for Estrella de Levante. "We are especially excited to begin this journey hand in hand with these important festivities for the city of Cartagena with the launch of a festival that brings together the best of today's music and that we hope to grow every year," says Delgado.

The Festival will be held on Thursday 22 September, starting at 20, on the esplanade of La Rambla Shopping Centre and will have an approximate capacity of 5,000 people. More than 6 hours of music offered by a line-up which includes important Cartagena bands such as Adiós Noviembre, Elure and HombreTuerca, and which will be headlined by Lori Meyers - a well-known band from Granada that has participated in some of the most important national festivals.

Tickets can now be purchased through the website compralaentrada.com at a symbolic price of €10 plus booking fee.