Back to top
Padle Damm Club grants scholarships to its players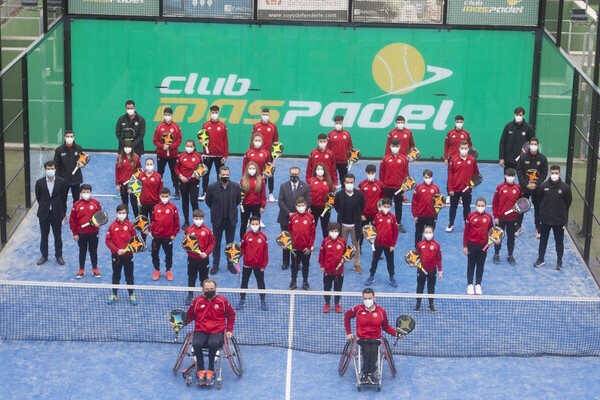 Padle Damm Club, grounded on education, values and teamwork, celebrated in Maspadel the 2021 annual scholarship award ceremony
Last 28 January, Maspadel facilities held the Padle Damm Club annual scholarship award event, which gathered Club players and technical staff, as well as Fundación Damm representatives, and marked the beginning of the 2021 season.
During the ceremony, Ramón Agenjo, Padle Damm Club president and Fundación Damm owner-director, conveyed the entity's philosophy based on education, values and teamwork to all of the Club members: "Win many matches and study hard but, most importantly, be good and kind boys and girls". As for Manu Pascual, Padle Damm Club sports director, he thanked Damm Foundation for its constant support as a travel companionship in this high-level sports and education initiative.
The event kept its essence despite all the necessary Covid-19 prevention measures that were duly taken. José Luis Serrano, Damm President's Cabinet manager; Àlex Galí, Fundación Damm general coordinator; Mario Hernando, World Padel Tour director; Juanjo Gutiérrez, Club's senior team manager; and wheelchair padle players Víctor Carretón and Rubén Castilla also attended the ceremony.