Back to top
Pall-Ex Iberia launches new temperature-controlled division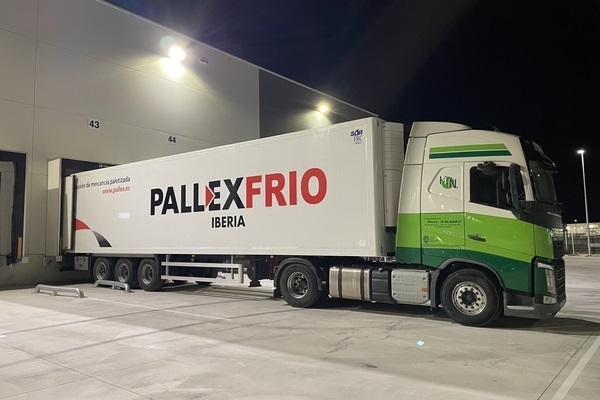 Last April, it carried out the first operation managed from its hub in San Fernando de Henares
Pall-Ex Iberia, an expert in express distribution of palletised goods, has achieved a new milestone with the launch of its new temperature-controlled division (TCD), carrying out its first international operation last April. The operation, which consists of the transport of perishable palletised goods at a temperature ranging between 2º and 8ºC, is managed from its hub in San Fernando de Henares. It is the latest to join its network model.

Enric Estruch, managing director of Pall-Ex Iberia, explains that "this is an important milestone for the company and the sector, as the market will have an efficient and innovative alternative to the current temperature-controlled transport options".

Andrés González, the company's business development director, stresses that "Pall-Ex's service will be focused solely on transport. This proposal, which is enthusiastically welcomed by customers and network partners, is designed to ensure temperature control of shipments and improve the efficiency of delivery times".

Launch comes at a good time for Pall-Ex Iberia

A few months short of its tenth anniversary in June, this new operation, which is crucial for the company's future, comes at a good time due to the good results achieved by its regional hubs and its central hub in San Fernando de Henares. The Mediterranean Hub and South Hub have already moved 100,000 pallets each since opening in 2016. The figure for the Northeast Hub, inaugurated in 2015, has now reached 300,000, and the Barcelona Hub has now reached 80,000 pallets since it opened its doors at the end of 2019.

In turn, the San Fernando de Henares facilities have been among the audited centres that have earned the company the ISO 9001:2015 certificate, awarded by AENOR, recognising the quality of the company's work, which is completely customer oriented.