Back to top
The Sustainable Festival Challenge II has already selected the seven startups that are going to the finals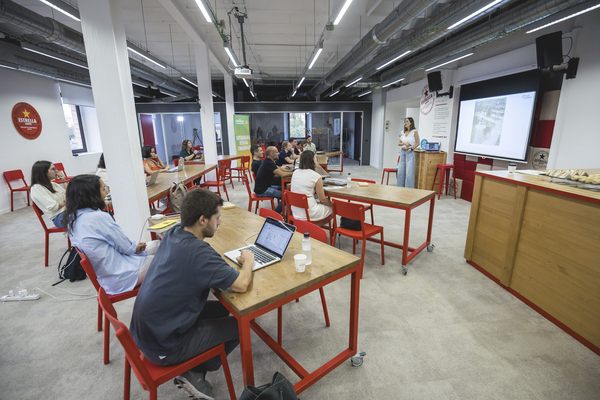 Damm, the Cruïlla Festival, the Fundación Ship2B, the Barcelona Music Lab foundation and the Agència de Residus de Catalunya, that are driving this initiative, have announced the companies selected, which have participated in the Startup Week for the development of their projects
Seven startups with a shared commitment toward sustainability are the finalists of the Sustainable Festival Challenge II, an initiative jointly driven by Damm, the Cruïlla Festival, Fundación Ship2B, the Barcelona Music Lab foundation y and the Agència de Residus de Catalunya, aiming to find solutions to the current challenges related to the management of waste produced in musical events.

The participating companies, Vytal, Again, Yeasty, And-less, Bin-e, Retornadoo, and Abono KM0, worked on Startup Week, a week of intense activities such as workshops and mentorships designed to develop collaborative projects in conjunction with the patrons of the Barcelona Music Lab and the experts of Cruïlla, Damm and the Agència de Residus de Catalunya. Those days witnessed the birth of promising proposals and solutions to improve waste management and sustainability for music festivals.

On the coming November 6th, las startups will introduce to the Startup Weekn Damm, and Cruïlla the collaboration proposals they worked on, and the winner or winners of the challenge will be selected.

The Sustainable Festival Challenge II is an example of how the innovation and the sustainability can go hand in hand to overcome the current challenges of the big music events industry in order to create a more sustainable future.