Back to top
Damm, recognized at the XXII Prix Pyrénées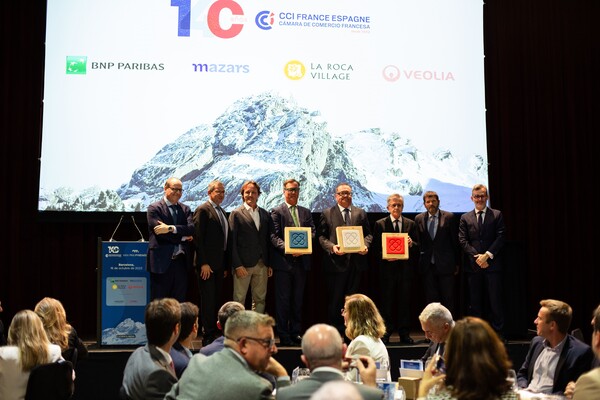 With this award, the French Chamber of Commerce and Industry showcases the history of the company founded by Alsacian August Kuentzmann Damm
The French Chamber of Commerce and Industry of Barcelona has granted a special award to Damm within the framework of the XXII Prix Pyrénées, in order to showcase the company's history, which was founded in 1876 by Alsacian August Kuentzmann Damm.

With this award, the French chamber wishes to highlight the historic entrepreneurship endeavors by French citizens who started businesses in the city. The history of other companies created by Feench citizens: Cottet and Ercros, founded in 1902 and 1883 respectively, were also acknowledged.

The award was accepted by Ramón Agenjo, great grandson of the company's funder and current Damm advisor and Director of the Damm Foundation, during an event held at the Born Centre Cultural venue (Barcelona). Albert Batlle, third deputy mayor of Barcelona and Olivier Ramadour, general consul of France in Barcelona, presented the awards.

The Prix Pyrénées is an award granted by the French Chamber of Barcelona for the last 23 years to showcase the efforts of a company, entity of person that, due to their activity and dynamic nature, has contributed to the development of the relationship between France and Spain. This year, the winner was Amenitiz, a tech company focused on hotel solutions.

Over 140 representatives of the Franco-Spanish economic world attended the celebration of the 200 years of the founding of the French Chamber, the oldest French Chamber network institution overseas.