Back to top
Victoria launches 'Film course for brewers'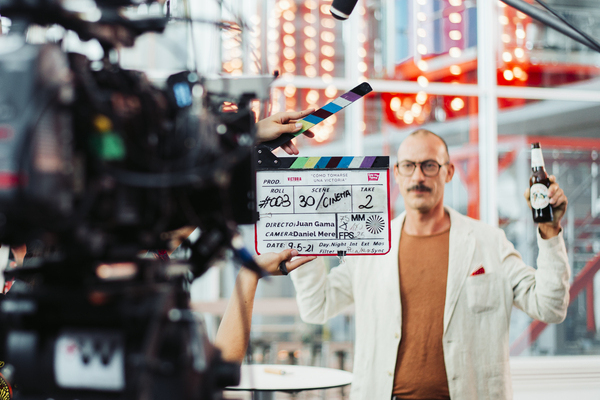 The brewery launches its sponsorship of the Malaga Festival with the launch of an advertising campaign
Victoria debuts as an official sponsor of the Malaga Festival with the launch of the advertising campaign 'Film course for brewers', consisting of seven pieces in which different film techniques are taught through moments of beer consumption. Starring Miguel Ángel Martín, actor and monologuist from Malaga, popularly known as @tunomandas, the campaign aims to bring the keys to the seventh art to film and beer lovers in an intimate and fun way.
The Cervezas Victoria production plant was the location chosen to film the campaign pieces, becoming a filming location for the first time. This space, which to date has hosted more than 150 cultural events, will host the Malaga filmmakers on 8 and 10 June, coinciding with 24 the Malaga Film Festival.
Film course for brewers' will be broadcast on Cervezas Victoria's Youtube channel, television and digital platforms, and can be seen in its entirety on Cervezas Victoria's social networks (@cervezavictoria) before and during the Malaga Festival.
Victoria - "Exquisite sponsor of the Malaga Festival"- will be the official beer of the event and will collaborate in the Open Cinema cycle during the summer period. In addition, it will actively participate in the programme of activities to celebrate the 25 anniversary of the Malaga Festival, which will take place in 2022.