Back to top
Why is it interesting to invest in catering establishments?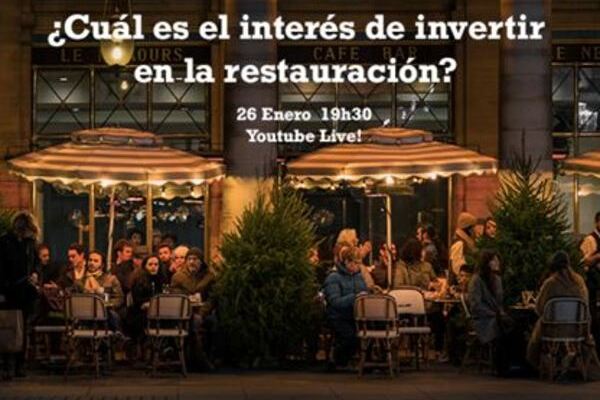 A group of experts, including Jorge Villavecchia, gathered recently at the Estrella Damm Old Brewery
Last 26 January, the Estrella Damm Old Brewery hosted a virtual event connecting Barcelona and Madrid in which a group of experts from different sectors analyzed the investors' interest towards the Spanish catering industry.

Outstanding personalities from a variety of sectors participated in the discussion showing different approaches to this topic. Jorge Villavecchia, CEO of Damm; Luis Seguí, CEO and cofounder of Miura Private Equity; Joaquín Serra, vice-president of Natura Bissé and Círculo Fortuny; Chiqui Calleja, cofounder and Dircom of Larumba, and Marta Fernández Guadaño, founder of Gastroeconomy, journalist at Expansión and moderator of this panel of experts.

During his speech, Jorge Villavecchia explained that "the catering industry is bigger in Spain than in any other European country, hence its major importance. It is true that we are currently going through an unusual and atypical period but, leaving the health crisis aside, the sector is incredibly attractive". He is also convinced that "the demand is currently on hold, but once we overcome this health crisis it will rise again strongly".

The CEO of Damm also insisted that "catering activities take place in safe spaces and we need to find a way to communicate this to the government and health authorities that set the rules. The catering industry is part of the solution, not the problem".

Several messages of optimism were also heard in the discussion, most of them linked to the fact that consumer's safety has always been a priority in a sector like this, closely associated to leisure and tourism activities, and to the conviction that there is plenty of room and willingness to further improve the industry.