Back to top
A new image for Cacaolat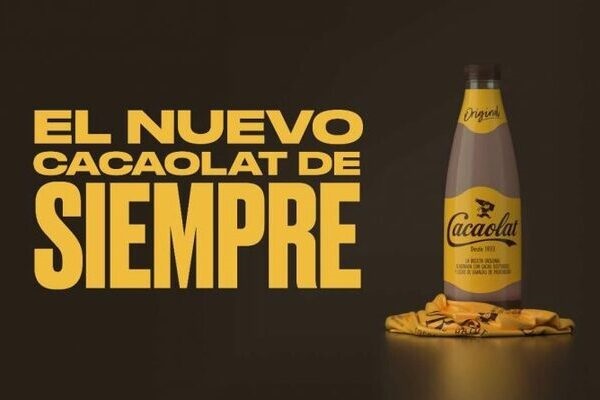 The company goes for a transparent bottle that shows the high-quality ingredients of the product: milk sourced from regional farms and sustainable cocoa
Cacaolat is determined to go back to its origins with "The new traditional Cacaolat". To do so, they have decided to use a transparent 1 l bottle, similar to that created by its founders back in 1933, that shows all of its essential ingredients: Letona milk sourced from regional farms and sustainable cocoa. This modern and more natural image aims to reveal the quality of its ingredients and includes a B-level NutriScore nutritional quality label.

The new transparent format will be available in the family size bottle of the original recipe, as well as in that of the 0% sugar (no added sugar) and the new original flavored lactose-free recipes.

Cacaolat's original 1933 recipe

Almost 90 years ago, Marc and Joan Viader decided to combine premium ingredients (Letona milk sourced from their family farm and the best cocoa) to create a magic recipe that has remained intact to this day. This way, Cacaolat became the first bottled milkshake ever produced. Cacaolat has been able to keep its essence and the original recipe created in 1933 throughout the years while always adapting itself to the evolving consumer needs. Nowadays, Cacaolat still produces its signature milkshake, prepared with Letona milk sourced from regional farms and cocoa, which now comes from sustainable agriculture.