Back to top
Cervezas Victoria Brewery hosts the presentation of 'Brunch in the Park Málaga'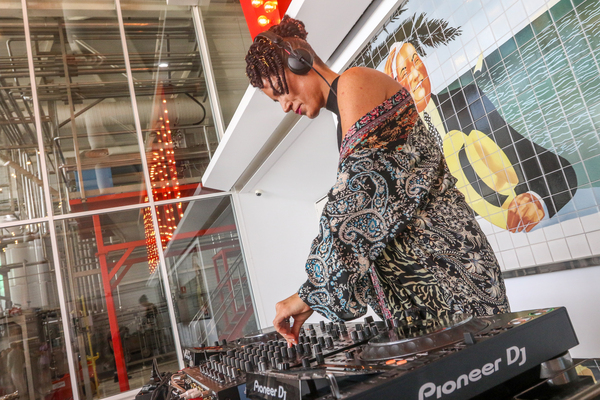 The brand is sponsoring this electronic music event, which is already being held in cities such as Madrid and Barcelona, with social and environmental commitment as its main focus
The Cervezas Victoria Brewery has hosted the presentation of 'Brunch in the Park', a daytime electronic music event sponsored by the brand that comes to Malaga after entertaining Sundays in cities such as Madrid and Barcelona, among others.

The presentation ceremony was attended by José Villalobos, brand manager of the brewery, the Director General of the Environment and Sustainability Department of Malaga City Council, Luis Medina-Montoya, Andrea Quiroga from 'Brunch in the Park', as well as the media and a dozen representatives of cultural and social associations from the province.

"Joy and Commitment" is the motto of Brunch in the Park, combining the best electronic music, gastronomy, and strong social and environmental commitment. The event will be held at the Autocine Metrovacesa in Malaga for six Sundays (11, 18 and 25 September; 2, 9 and 16 October) with a vibrant line-up of artists such as Amelie Lens, Boris Brejcha, Charlotte de Witte, Fatboy Slim, Gordo, Mochakk, Nicole Moudaber, Paco Osuna and The Martinez Brothers, among others. The national scene will be represented by Edu Imbernon, Rafa Barrios or M.E.M.O. Likewise, all the days will focus on local talent, with groups from the area, such as Abundance, Amanti, Industrial Copera, Flama, BlackHearth or Electronic Playground.

Luis Medina stressed the importance of integrating sustainability into city events: "Revolutions are not made quickly or from the top down, they are made little by little and from the bottom up. That's what we want to implement, to make it a day-to-day task. Andrea Quiroga explained the principles on which Brunch in the park is based: "It is a friendly event for everyone and its success lies in joy and social commitment".

The organisers of the musical event seek to achieve different objectives within three significant areas: Equality, Community and Sustainability. The "Commitment" project has been successfully developed in other cities, and is currently being implemented in Malaga through 14 measures that involve all social and environmental agents of interest (workers and collaborators, public entities, assistants, neighbours...).