Back to top
The Damm Foundation invites Damm employees to the Filmoteca de Catalunya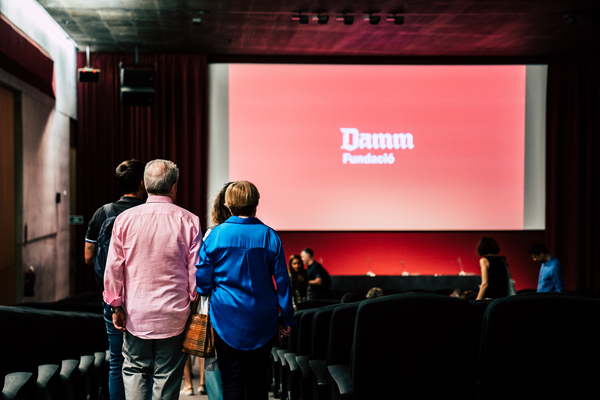 Attendees were able to watch the spot "El valiente cowboy" and the film "Estiu 1993"
Yesterday afternoon, the Damm Foundation invited a hundred Damm employees to the Filmoteca de Catalunya. Damm's collaborators, accompanied by their families and friends, were able to see Damm's unpublished spot for 1955 entitled "El valiente cowboy" and the film "Estiu 1993", directed by Carla Simón.

"El valiente cowboy" (1955) is one of the first Damm advertisements in which the popular actor José Sazatornil, "Saza", starred in a comic story set in the American West. "Estiu 1993" (2017) tells the story of Frida, a 6-year-old girl who, after the death of her mother, has to go and live in the countryside with her aunt and uncle (David Verdaguer and Bruna Cusí). The summer of 1993 will be the first in which Frida will have to adapt to her new life, far from her usual environment and with her new family.

The Damm Foundation has been collaborating for many years with the Filmoteca de Catalunya, which works to preserve and disseminate audiovisual heritage and film culture, with a special emphasis on Catalan film. Its activities include scheduling screenings and exhibitions, as well as conserving and restoring films, photographs, music, books, magazines, posters and film documents, as well as museum pieces pertaining to the history of cinema.

Go to www.filmoteca.cat to learn more.