Back to top
Damm organizes reforestation efforts in Murcia and Barcelona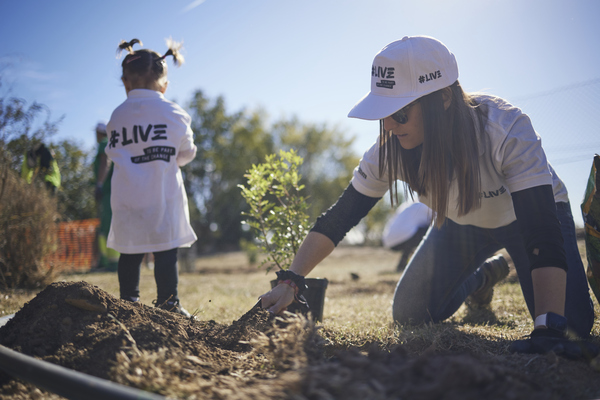 Close to 100 employees and their friends and families joined the initiative
Aimed at protecting the biodiversity of our environment's flora, Damm has organized reforestation efforts in Murcia and in El Prat de Llobregat (Barcelona) during the month of November. Around 100 people, including employees and their friends and families joined the effort as volunteers for #LIVE TO BE PART OF THE CHANGE.
In Murcia, in collaboration with the Columbares Association, which carries out social, labor, educational, cultural, and environmental projects, 118 samples of local flora were planted including Carob tree, Mastic, Wild Olive, and Ephedra, at the Los Pelaos Forest Farm.
In El Prat de Llobregat, the reforestation was carried out at Camí del Sorral del Parc Agrari Can Comas, where 200 samples of Mastic, Tamarind, and aromatic plants were planted with the help of the Rubricatus Foundation, which works for the social inclusion and employment integration of people with different capacities.
The aim of the reforestation efforts is to raise awareness regarding the important biological function that forests, and forest areas perform, as well as to contribute to stopping the loss of ecosystems.