Back to top
Damm promotes reforestation of local fauna in Murcia and El Prat de Llobregat (Barcelona)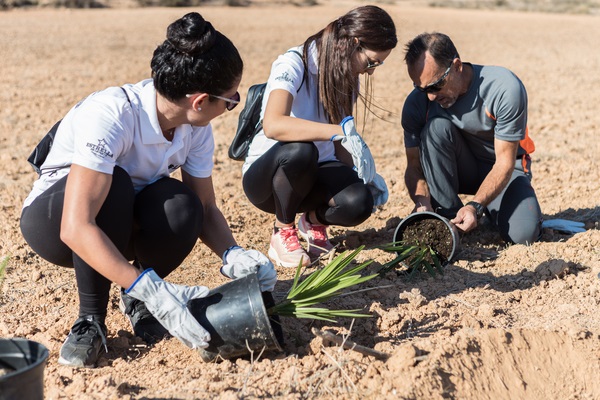 This has been carried out as part of the #LIVE TO BE PART OF THE CHANGE volunteering plan with which the company promotes and drives actions devoted to protecting and improving our environment
Minimizing environmental impact and protecting the environment is one of Damm's priorities and, by means of its #LIVE TO BE A PART OF THE CHANGE volunteering plan, actions for fulfilling this objective are being carried out.

During the month of November, 110 Damm co-workers, their families and friends, reforested several areas in Murcia and El Prat de Llobregat (Barcelona) for the purpose of preserving plant life biodiversity.

In Murcia, working with Región de Murcia Limpia (Clean Murcia Region), an organisation that promotes citizen awareness in terms of respect and caring for the environment, 200 samples of local flora, including Mastic, Kermes Oak, and Palmetto were planted in the parish of Gea y Truyols. Reforestation in El Prat de Llobregat (Barcelona) took place in Camí del Sorral del Parc Agrari Can Comas, where company co-workers planted 100 samples of Mastic and Tamarind with the help of the Rubricatus Foundation, which has been working for the social inclusion and labour integration of people with disabilities for over 20 years.