Back to top
Damm, recognised by IESE at Partner Company Day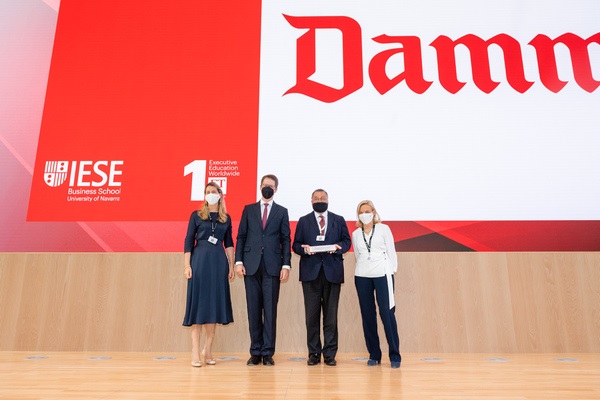 Ramon Agenjo, director of Damm, received the award for more than 30 years of collaboration
On 30 June, the XXXIII Annual Meeting of Patron Companies organised by  IESE was held, a day in which Damm was recognised for its support to the institution for more than 30 years, together with other patron companies.

Ramon Agenjo, Damm board member and patron-director of the Damm Foundation, received this distinction in appreciation for the support offered by the company during the construction of the new IESE campus in Madrid, which will be inaugurated in October. The Damm Foundation was also thanked for helping to carry out research projects, the development of different international campuses and scholarships for students.

IESE, one of the top international business schools, thanked the more than 150 representatives of partner companies who attended the annual conference for their continued support, especially in these uncertain times, supporting the institution in its mission to have a positive impact on business and society.