Back to top
Equilater, the beer created using molecular pairing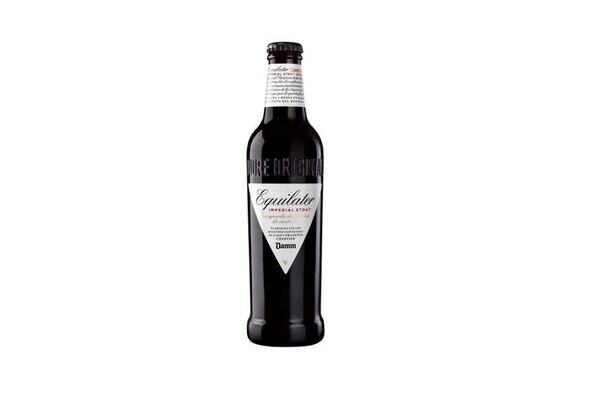 The Damm master brewers and François Chartier, sommelier and creator of molecular harmonies, present Equilater - an imperial stout aged in Montseny chestnut barrels and given a distinctive Mediterranean touch by dried figs and fennel
Damm presents Equilater, the beer created using molecular pairing. Molecular pairing is a methodology that identifies the dominant molecules in beverages and looks for foods that also have them, so achieving perfect pairings. To do this, the Damm master brewers had the help of François Chartier, sommelier and pioneering researcher in the field of molecular harmonies. The result? An imperial stout aged in chestnut barrels from the Montseny and given a distinctive Mediterranean touch by dried figs and fennel.

Dark brown, almost black, Equilater is a dense and opaque beer. It is strong, thanks to two months ageing in chestnut barrels, with a compact and creamy head. The chestnut trees used to make the barrels are from the Montseny region near Barcelona, as Mediterranean as the dried figs and fennel used during brewing, all of which increase the beer's aromatic complexity. The fennel and dried figs and the ageing in chestnut barrels are two of the corners of a triangle - the third is various roasted malts.

Damm uses four types of malt to achieve the all-round eloquence and complexity of Equilater: pale ale malt gives the beer structure and sweet, fruity aromatic notes; Abbey malt adds dried fruit and honey flavours, with hints of chocolate; caramel malt contributes body and cereal notes, and roasted malt, is responsible, together with roasted barley, for the striking dark colour.

Equilater is a beer to enjoy with food. Descended from the original stouts from England, it has been created by Damm's master brewers and François Chartier. The Canadian, who lives in Barcelona and has worked with chefs Ferran Adrià, Romain Fornell and Albert Raurich, among others, contributed to the creation process. The result is a beer that is great for pairing with food, unique in style and with an exclusive mix of ingredients. And this was achieved via molecular pairing.

Up until now, sommeliers looked for food to pair gastronomically with beers. With Equilater, the process has been reversed - the beer has been created with ingredients chosen for pairing with food. This was one of the original premises of the project - to create a versatile beer with the potential to go with a wide variety of dishes.

Among the molecules found in Equilater is anethole, which comes from fennel and goes well with aniseed-flavoured herbs and fresh dishes like ceviche. Also present is solerone, which is found in dried figs and combines perfectly with caramelised flavours, such as a crispy tartlet of foie and caramelised apple with a touch of curry. Cyclotene is a molecule in all stout-type beers in which roasted malts predominate. A dish that pairs well with this molecule would be chargrilled octopus and confit salt pork skewers. And finally, the furfural molecule, which comes from ageing the beer in barrels, combines excellently with chicken and truffle cannelloni.

Tasting notes

Equilater is dark brown, almost black, dense, and opaque. The ample head is thick and creamy.

On the nose, it is intense, rich and complex. Roasted aromas predominate, such as coffee, with scents of caramel, walnuts, vanilla and a very subtle, fresh touch of fennel.

On the palate, Equilater is expressive, powerful and opulent, with intense flavours. It has a creamy, full-bodied texture. It is well-rounded and complex - the sweet notes of dried figs counterbalancing the delicate final bitterness.

It has hints of walnuts and liquorice, and roasted nuances of coffee and cocoa. The fennel counterpoint gives a fresh, long, pleasant finish, creating the perfect balance for pairing with fine gastronomy.

Best served chilled, between 8 and 10ºC, in a sauvignon blanc style glass.