Back to top
Estrella Damm Ladies Open presented by Catalunya, committed to conservation in the Mediterranean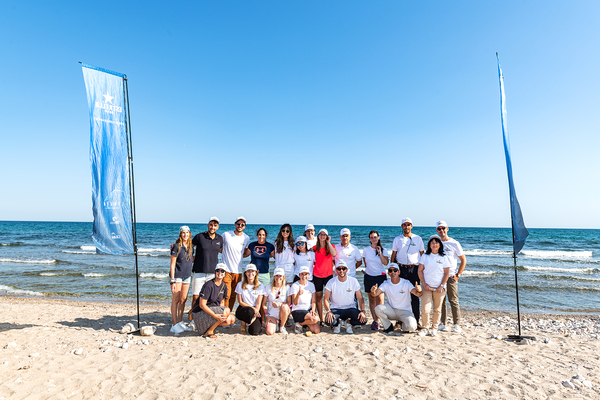 Professional golfers joined members of the organization and volunteers in cleaning the beach at Santa Margarida, Sitges, once the first day of the tournament was over
The best female golfers of the world joined one more year the Estrella Damm Ladies Open presented by Catalunya, a Ladies European Tour chapter that took place July 7 through 10 at the Terramar Golf Club in Sitges (Barcelona).
The first day had a special closure, with the golfers, the tournament organizing team and volunteers cleaning the beach at Santa Margarida in Sitges altogether.
The players that were taking part in the Ladies European Tour, like Slovenian Katja Pogacar, Maho Hayakawa from Japan and Carmen Alonso and Harang Lee representing Spain listened to the technical talk about the ecological emergency in the Mediterranean, delivered by Fundación CRAM, highlighting the urgent need to protect our seas and everything around them. After the talk, they teamed up in small groups to clean the beach as best as they could.
This activity took place as part of a joint effort by Deporte & Business, in charge of organizing the tournamente, Estrella Damm, main sponsor of the competition and Fundación CRAM, a private nonprofit dedicated to protecting the sea environment and its species.