Back to top
The Estrella Damm Old Brewery hosts the II Women's European Football Gala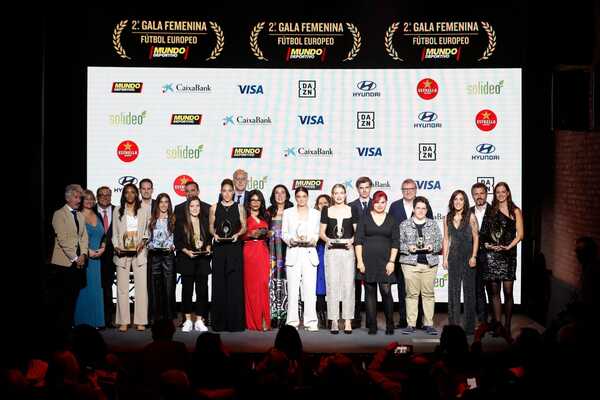 The event recognizes the effort, talent, and dedication of the most distinguished female players from the European leagues
The Estrella Damm Old Brewery has once again been chosen as the venue to celebrate the II Women's European Football Gala, hosted by Mundo Deportivo, which has brought together the most distinguished female players from across the European leagues. In total, eight trophies acknowledging the effort, talent, and dedication of female players have been awarded.

Some of the recognized female players were Alexia Putellas from FC Barcelona, recently awarded the Ballon d'Or for the second year in a row, Lola Gallardo, goalkeeper for Atlético de Madrid, or former player Lotta Schelin, top goal scorer of all time for Sweden, and winner of three Champions Leagues, who was awarded the Legend trophy. Salma Palleruelo, player for FC Barcelona and the Spanish national team, who received the trophy for the Best Goal of the Season from Ramon Agenjo, Vice-president of the Damm Foundation.

The event was broadcast live for the first time via the Mundo Deportivo Twitch account for all the fans.