Back to top
Estrella de Levante launches a bottle for guests, instantly filled with draft beer from the factory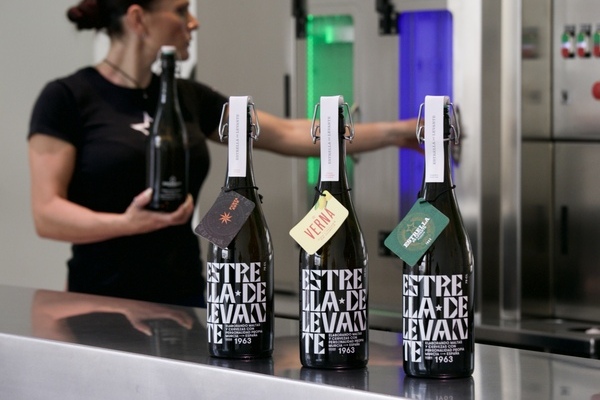 This new bottle is directly refilled with draft beers from the factory thanks to a potent filler called "Growler"
Visitors to the Estrella de Levante factory in Espinardo (Murcia), can now acquire an exclusive 0,75 cl bottle, instantly filled with draft beer directly from the brand facilities, thanks to a potent filler called "Growler".

The new bottle, which bears a design that is signed by the prestigious JJ Bertrán studio, will be filled with Estrella de Levante classic, Verna, Tostada Punta Este, or with one of the seasonal or special edition beers that are always being served during beer tastings, such as Gose, Trigo, Sin filtrar, or the Christmas edition, as well as others that will be sold in hospitality venues over the next few months.

Visitors to the factory will be able to obtain bottles that will be sold for between 5 and 7 euros, depending on the type of beer (5 euros for the classic variety, 6 euros for specialties, and 7 euros for seasonal special editions), and keep the refillabe bottle as a memento.

For Yayo Delgado, in charge of visits to the brewery, "it's about an additional incentive to make the visit and fulfills one of the demands of these last few months, so that visitors to the brewery can have a souvenir that can be given as a gift, or as a keepsake."

Latest generation Growler

The filling machine, known within the beer sector as "Growler", is a piece of state of the art machinery, capable of filling two different bottles of different beer at freezing point, thanks to a system of small pipes that connect the machinery to the barrels in the beer hall; a hall kept at low temperature for the proper functioning of the machine. Every beer served through this sytem has a preferred best-before date of one week.