Back to top
Estrella de Levante's new WARM UP Days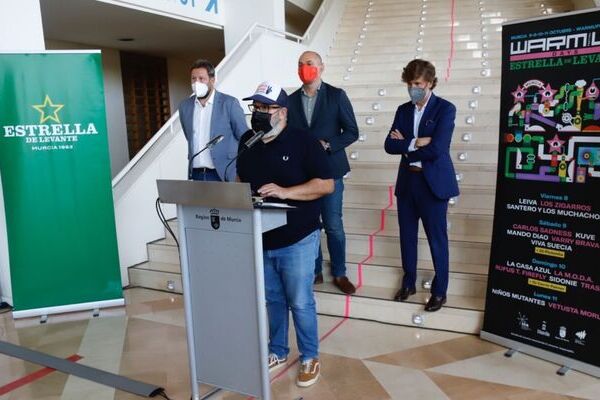 The festival will be held from 8 to 11 October at La Fica (Murcia) with all the health and safety measures in place
On 30 August Producciones Baltimore and Estrella de Levante, together with the Instituto de las Industrias Culturales y la Artes (ICA) and the City Council of Murcia, presented a special edition of the traditional WARM UP festival to be held from 8 to 11 October 2021 under the name WARM UP Days Estrella de Levante.

This new format of the festival returns to La Fica (Murcia) with a reduced capacity and a careful safety measures, thus matching that applied in other European Union countries. With WARM UP Days Estrella de Levante will take a step forward to achieve normality in the live music experience, allowing the public - for the first time in the Region of Murcia after the emergence of Covid-19 - to enjoy the concerts standing up and moving around the venue normally.

For Yayo Delgado, head of Communication and External Relations for Estrella de Levante "with WARM UP Days we are taking a very important step in the development of cultural events in the Region of Murcia to continue demonstrating that culture can be enjoyed safely" and adds that "we are grateful that Producciones Baltimore has made the effort to offer us an event that brings us closer and closer to normality while maintaining the WARM UP seal of quality".

Tickets for WARM UP Days Estrella de Levante can be purchased at Entradas.com and warmupfestival.com from Tuesday 31 August.

For more information about the festival, click here.